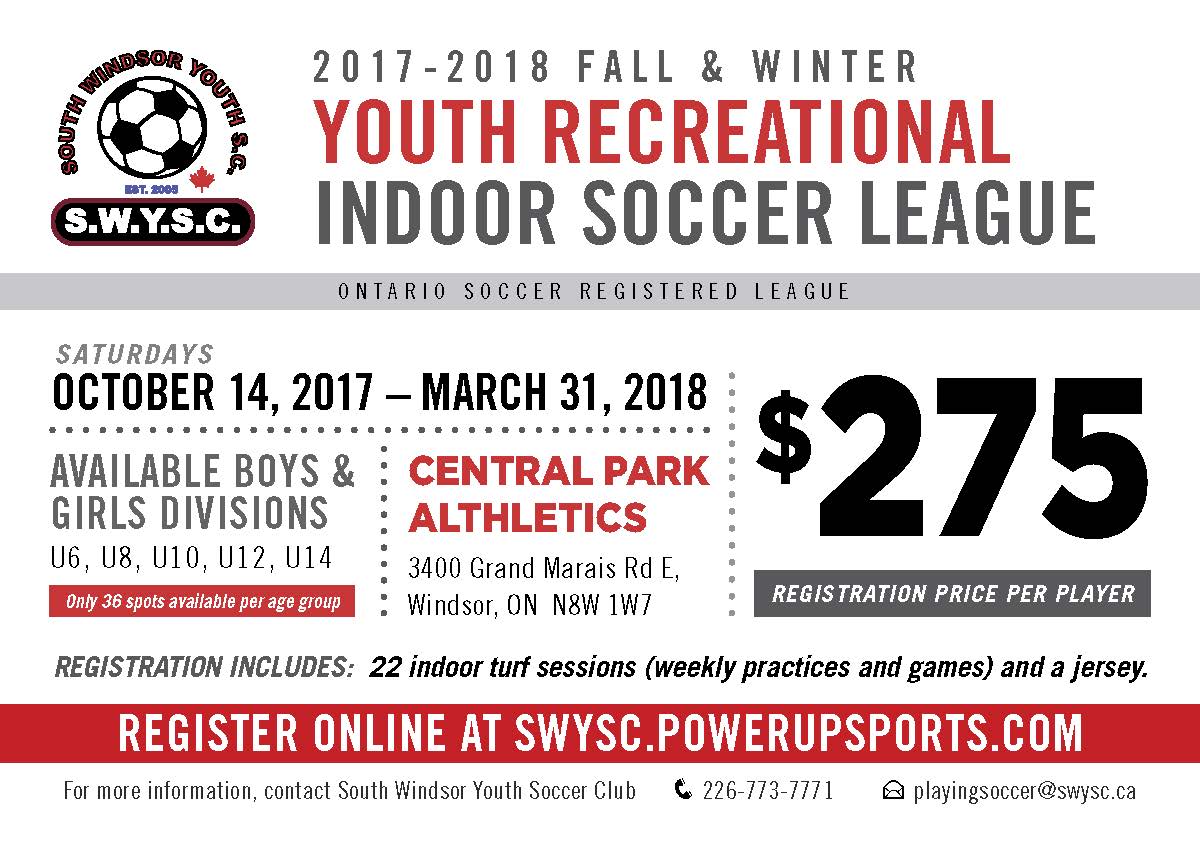 South Windsor Youth Soccer Club
Youth Recreational Indoor Soccer League
2017-2018 Fall Winter League
Saturdays, October 14 – March 31
– 22 indoor turf sessions
– Combined practice and games
– Jersey
Registration Fee: $275/player
Age Group Divisions – Only 36 spots per division
– U6, born 2012 & 2011
– U8, born 2010 & 2009
– U10, born 2008 & 2007
– U12, born 2006 & 2005
– U14, born 2004 & 2003
All soccer sessions played at,
Central Park Athletics Soccer Complex
3400 Grand Marais Rd E
Windsor, ON
swysc.powerupsports.com to register
As always, we are looking for volunteer coaches to support this initiative.
Any questions, please direct them to [email protected]
Due to the volume of phone calls and time restraints of our volunteers, we cannot guarantee that we will be able to answer all of the calls. We advise you to email us in order to provide you with a quicker response.
Thank you!!
Location
Central Park Athletics
3400 Grand Marais Rd E
Windsor, Ontario