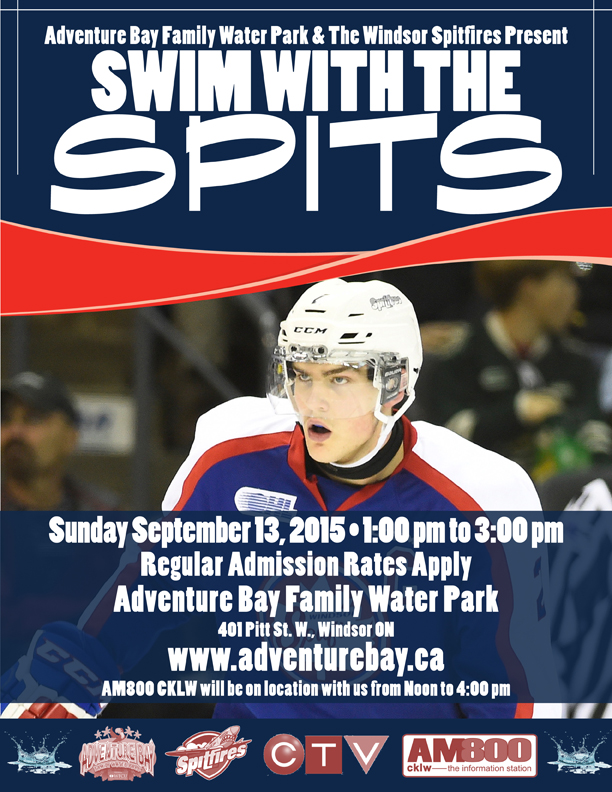 Celebrate the start of a new season for Windsor's hockey heroes and take a dip with the Spits at Adventure Bay Family Water Park Presented by WFCU.
On Sunday, September 13, members of your 2015-2016 Windsor Spitfires will be on hand in the water park to mingle with fans. The park is open 10am to 8pm, and the Spits will make their appearances from 1 to 3pm.
It's a great opportunity to celebrate winter's greatest game within the comfortable summery confines of our great downtown attraction.
Come say hello and let's go Spits!
Location
Adventure Bay Family Water Park Presented by WFCU
401 Pitt Street West
Windsor, Ontario