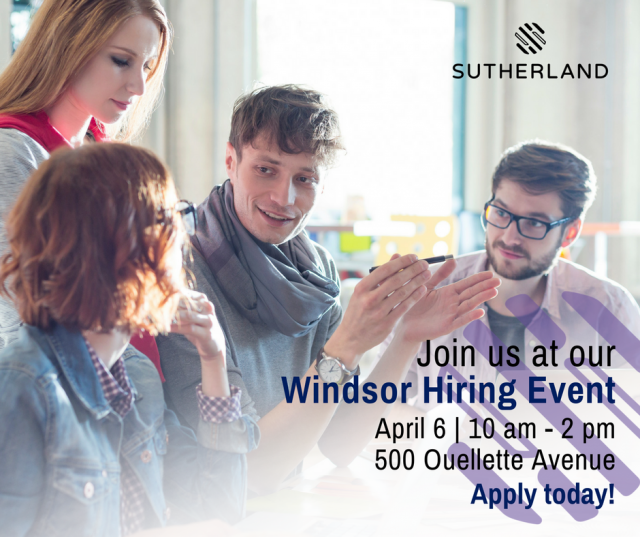 GREAT NEWS!
Sutherland is GROWING and BRINGING NEW JOBS TO WINDSOR!
Join us Thursday, April 6th, for an onsite job fair.
10 am – 2 pm
Bring your up-to-date resume for immediate consideration.
We are looking for technical support specialists, help desk technicians and customer service/inbound sales consultants.
Entry level jobs available with pay starting at $13/hour and up to $14/hour for bilingual roles.
Apply today at bit.ly/sutherlandcareersca
Join us.
Location
Sutherland
500 Ouellette Ave
Windsor, Ontario