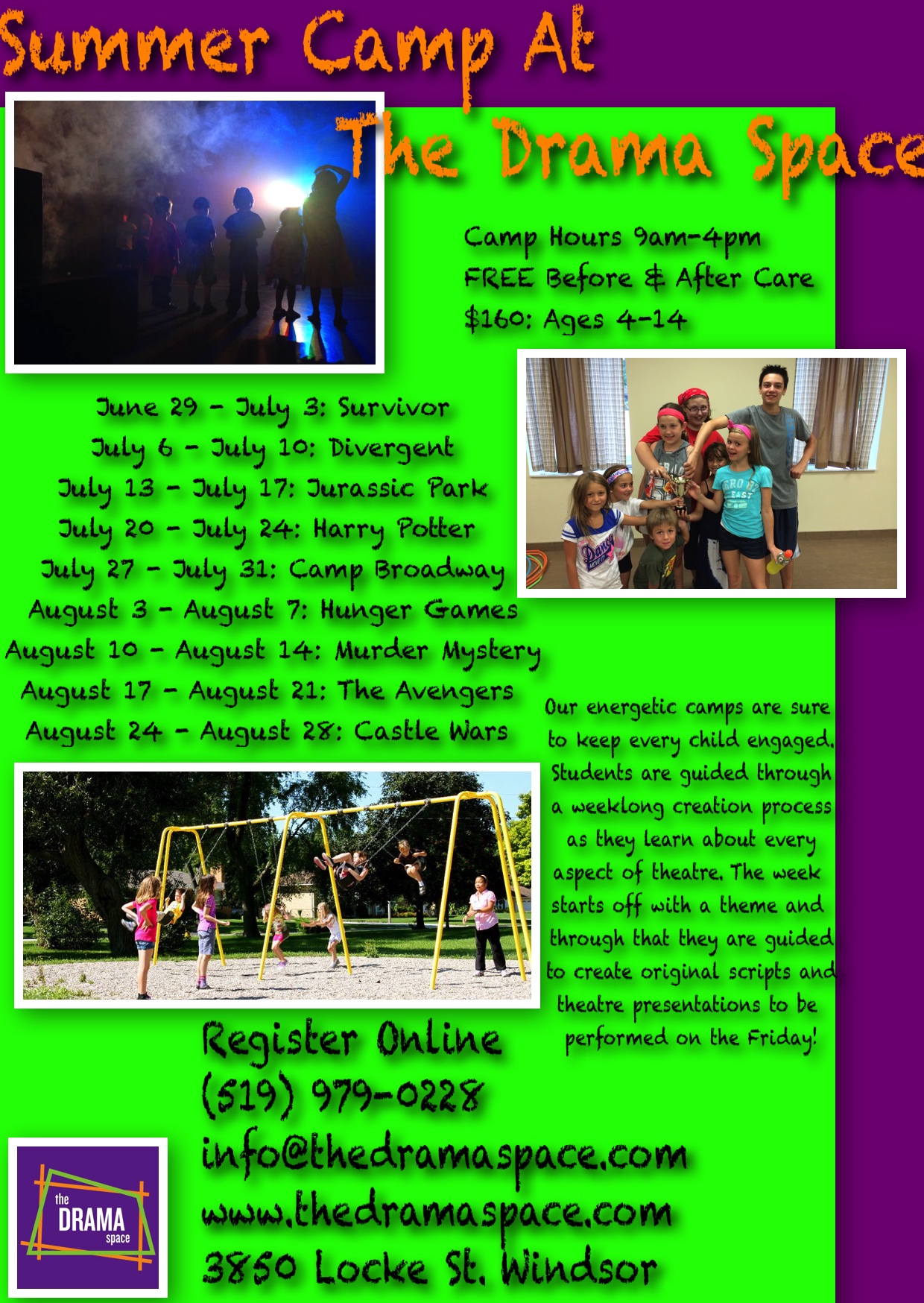 Camp Hours: Monday through Friday 9am – 4pm
FREE before & after care
$160.00 for ages 4-14
Thursday field trip (included)
Get ready to Outlast, Outwit, and Outplay the other campers as you survive the challenges and Tribal Councils that await you! Do you have what it takes to win the game? Test your mental, physical, and emotional strength through obstacle courses, scavenger hunts and water games! Survive and earn the votes you will need to win this Game!
Location
The Drama Space
301 Croft Drive
Lakeshore, Ontario