Date
Friday June 21st, 2019
Time
7:00pm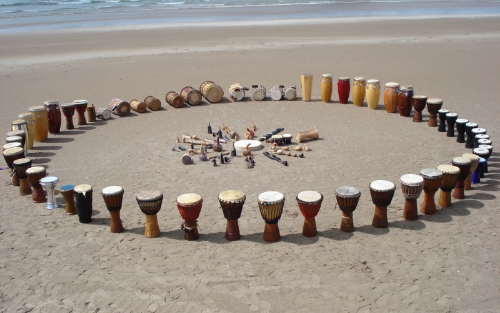 Facilitated by Tracey Rogers and Nelson Ing
Drum circles are a great way to connect with the heartbeat of Mother Earth, and to connect with the Oneness of our experience here with other people. Drum circles offer healing, laughter, meditation, and spiritual connection.
Come celebrate the opening of Summer with us at White Feather's Solstice Drum Circle! Absolutely no drumming experience is needed. Bring your shakers, rattles, drums & noisemakers if you have them, we have lots to share with everyone who doesn't have an instrument. Raise the vibration, raise the heat, and welcome the Summer Sun!
Everyone is welcome.
When: Friday June 21st 7pm – 8pm
Where: Lanspeary Park – Very near Ottawa Street, in the grass
This is a free event, with a suggested donation of $10, all proceeds going to the
Women's Welcome Centre
(this event is weather dependent)
White Feather Holistic Arts
1350 Ottawa Street
519 – 996 – 6409
[email protected]