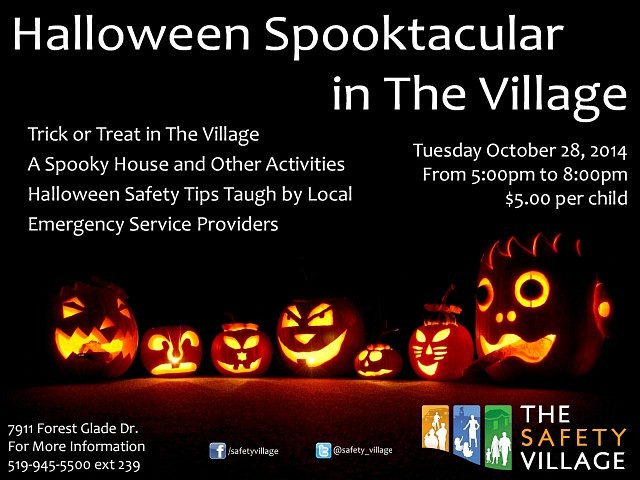 This trick-or-treating adventure is a family friendly event that combines Halloween fun with important lessons in staying safe.
Children enjoy experiencing the Village dressed up in their costumes for a treat-filled adventure that includes exploring the haunted Village where they encounter familiar safety friends Sparky, Siren and Elmer.
Local police, fire and EMS professionals will be on site with their emergency vehicles so kids can get up close to a real fire truck, police car and ambulance.
Admission donation of only $5.00 per child requested, no charge for adults or children 2 and under. All proceeds will go towards The Safety Village in support of our ongoing safety programs. For more information visit www.thesafetyvillage.com.
Location
The Safety Village
7911 Forest Glade Drive
Windsor, Ontario