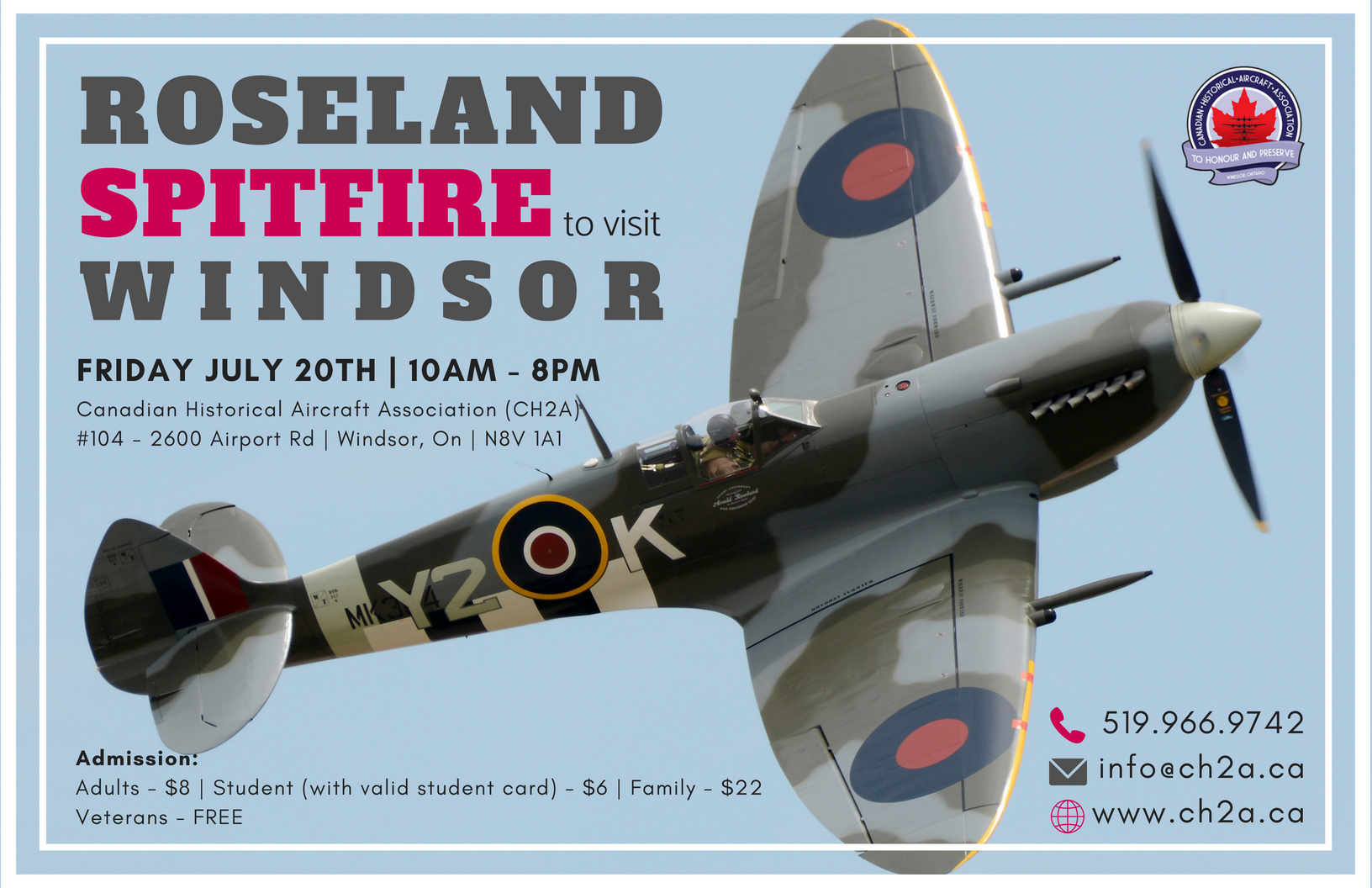 The Roseland Spitfire to visit the Canadian Historical Aircraft Association (CH2A) Friday July 20th, 2018, 10 – 8pm
​Flt. Lt. Arnold "Rosey" Roseland, 442 Sqn RCAF Flight-Commander flew the original Y2K aircraft on 65 sorties in 1944. Arnold Roseland was just 28 years old when he died in an aerial gunfight over Normandy in the summer of 1944. After many years, Spitfire MK IX TE294, known as the Roseland Spitfire, took to the skies for the very first time, making a triumphant debut in Ottawa for Canada's 150th.
Pilot David Hadfield will fly the Roseland Spitfire, from the Mike Potter Aircraft Collection, to the CH2A Hangar to be on display for public viewing on Friday July 20th from 10am – 8pm.The Mike Potter Aircraft Collection honours all those courageous Canadians by building the first Spitfire in Canada and flying it in markings of the Canadian Y2K Spitfire.
Regular admission to the CH2A fees apply.
Location
Canadian Historical Aircraft Association
#104 - 2600 Airport Road
Windsor, Ontario