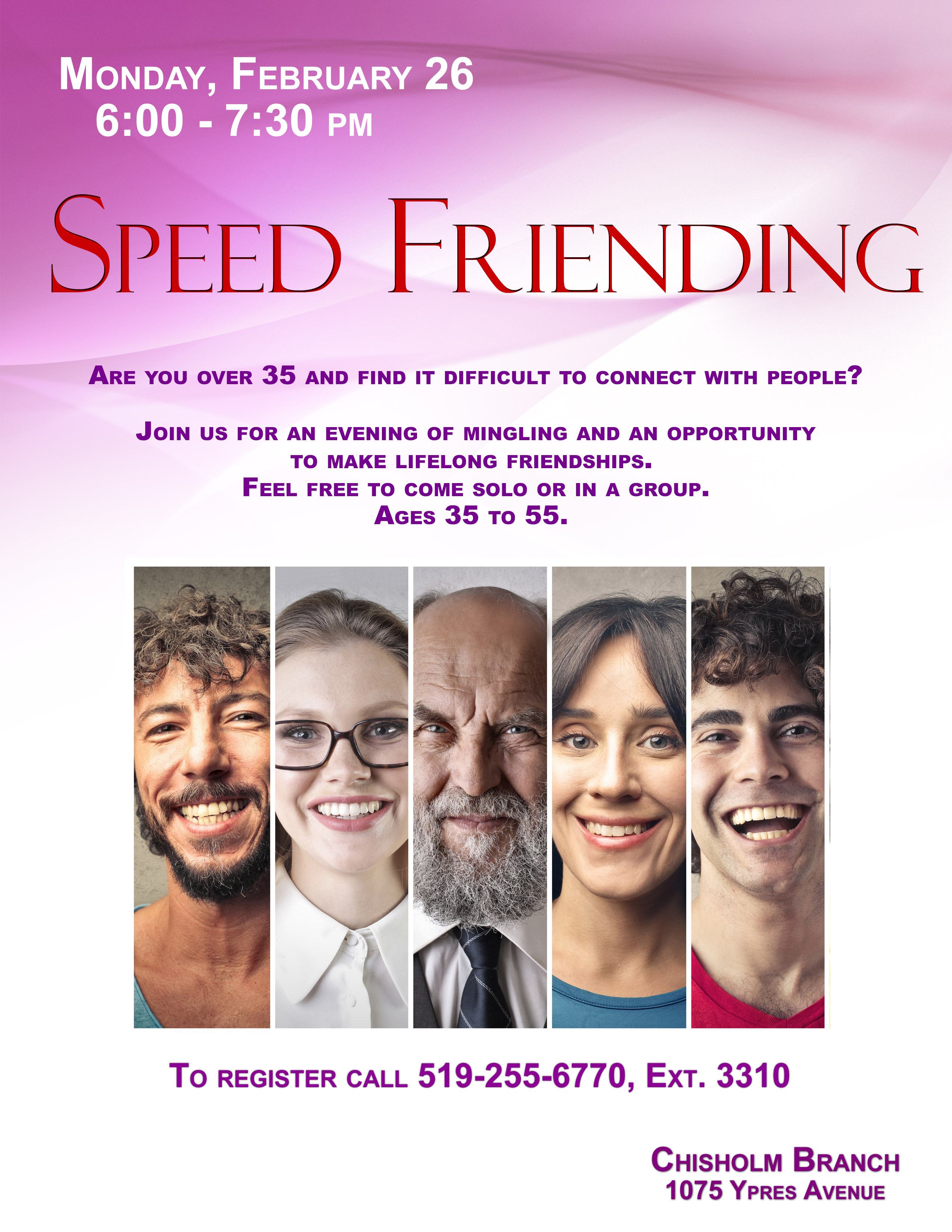 Are you between the ages of 36 and 55 and looking to expand your circle of friends? Join us for an evening of mingling and an opportunity to make lifelong friendships in a fun and low-key environment.
Registration is required.
Please call 519-255-6770, Ext. 3310 to register today!
Location
Windsor Public Library - W.F. Chisholm Branch
1075 Ypres Ave.
Windsor, Ontario