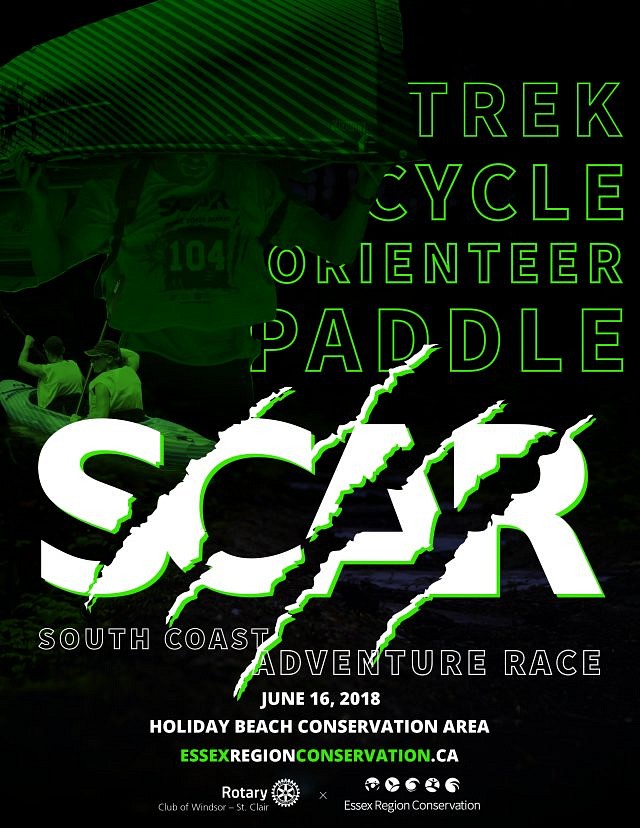 The SCAR: South Coast Adventure Race 2018 is a multi-sport adventure race that takes place in several municipalities in the Windsor-Essex region. This race includes trekking, orienteering, paddling (canoe or kayak) and cycling.
Your mental and physical toughness will be pushed to the brink as you take on this task as an individual or a team of two or three. An adventure race is one of the most exhilarating experiences of a lifetime. Once you try…you'll be hooked! You may even end up with a few battle scars along the way…
Location
Holiday Beach Conservation Area
6252 50 Cr.
Amherstburg, Ontario