Date
Friday June 10th, 2022
Time
9:00am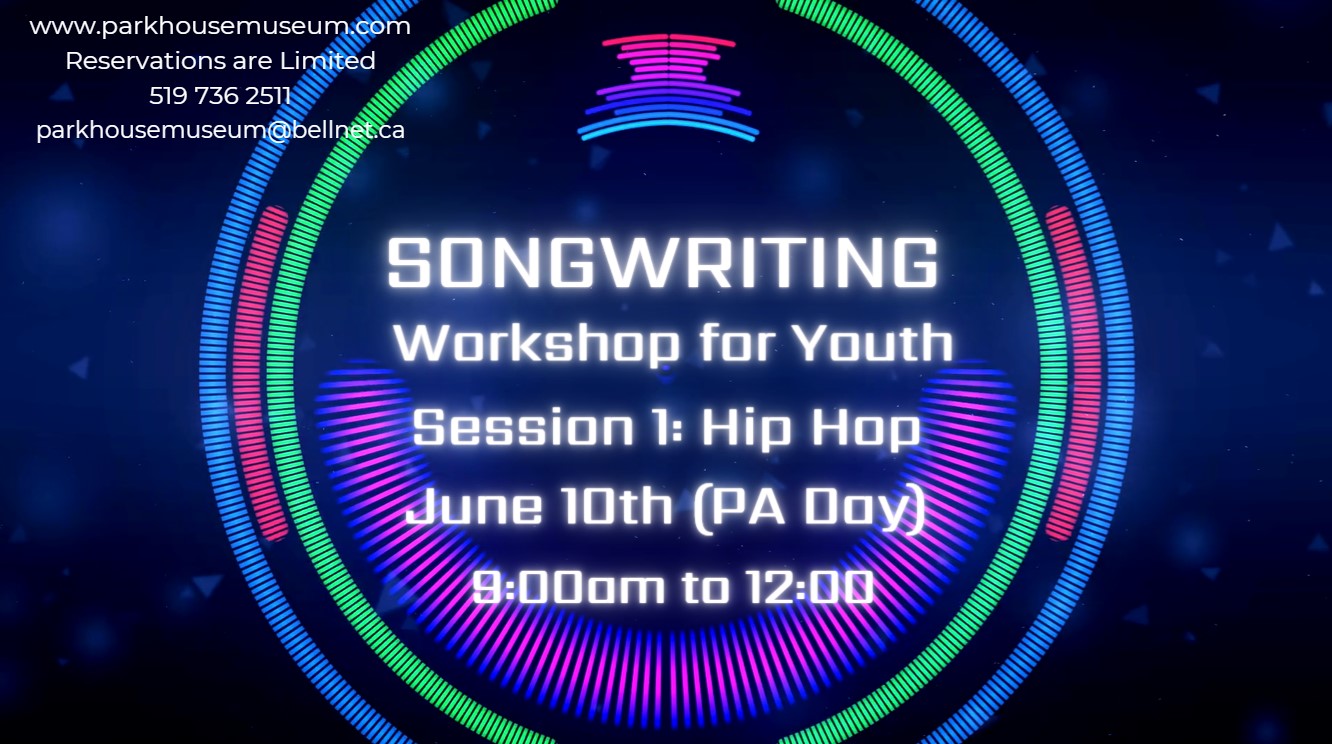 A song writing workshop has been scheduled for the PA Day, Friday June 10th, 9:00am to 12:00pm
Suitable for Ages 10 and older. This is the first workshop in a new series.
Session 1: Hip Hop
Choose your beat, learn how to write your lyrics, and then record your song.
Registration will begin April 4th.
Program spaces will be limited.
Reservations are required, and payment is taken with the reservation.
Space is very limited!
For reservations:
Call: 519 736 2511
Email: [email protected]
Or send a DM.
$20.00 per person.
Rain or shine event. All sales are final.
facebook.com/ParkHouseAmherstburg
instagram.com/parkhouse_historyrocks
www.parkhousemuseum.com