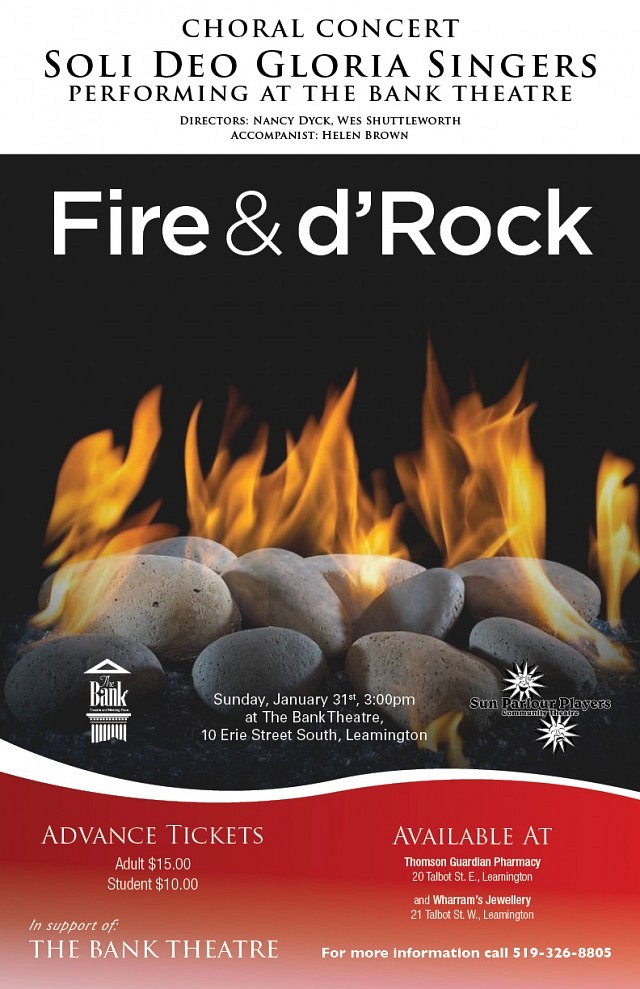 This is the very first choral concert to be held at the Bank Theatre. On Sunday afternoon at 3:00 pm., the Soli Deo Gloria Singers, a local choir, will perform a benefit concert for the Bank Theatre — at the Bank Theatre. The music includes spirituals, classic hymns, new music, and syncopated rhythms.
Tickets are $15 for adults and $10 for students and are available at Thomson Guardian Drugs and Wharram's Jewellery.
Come and enjoy this excellent choir!
For more information:
Telephone: 519-326-8805 or
Email: [email protected]
Location
The Bank Theatre and Meeting Place
10 Erie Street South
Leamington, Ontario