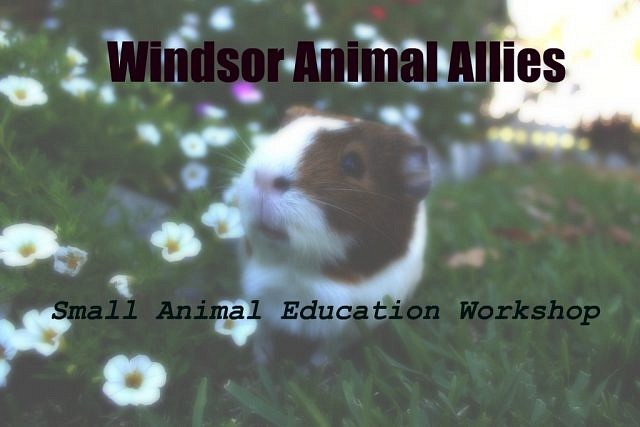 Join the Windsor Animal Allies for an informative and interractive event at the Windsor-Essex County Humane Society community room on the topic of small animals. Small animals are often overlooked and many people are unaware of the proper care for these animals.
The event will be hosted by the club treasurer, Miśela Cvetkovski, who has worked with small animals for over six years now.
Information about rabbits, guinea pigs, hamsters, gerbils, rats, mice, ferrets, hedgehogs, various types of birds, reptiles, and other animals (even brief information about fish) will be provided at this session!
This event would be ideal for children, new small animal pet parents, or people interested in learning how to care for and advocate on behalf of small animals.
The Humane Society offers small animals who are surrendered or found a second chance in finding their forever homes. To help these animals in need, a $5 at-the-door ticket fee will be mandatory. $3 of this is going directly towards the small animal room (to purchase enriching activities, toys, bootcamp supplies, treats, etc.) and $2 of proceeds go towards the Windsor Animal Allies to help more animals in need.
We are very excited to see you there! <3
Location
Windsor-Essex County Humane Society
1375 Provincial Road
Windsor, Ontario