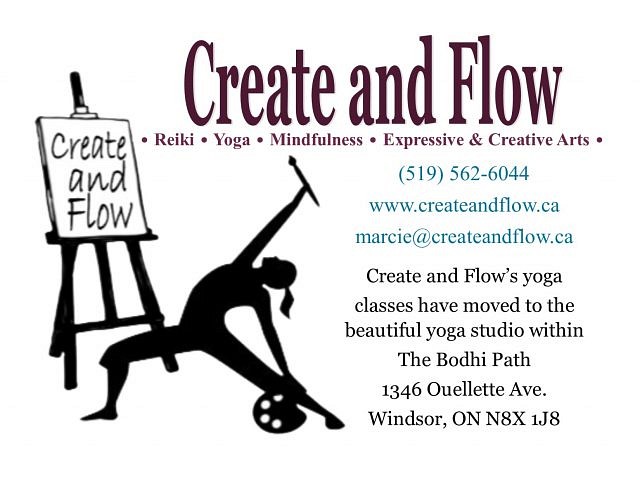 Create and Flow is now offering yoga classes within The Bodhi Path. Located at 1346 Ouellette Ave. Windsor ON.
Slow Flow Yoga
$17.50 for each individual class
or $50 for all 3 classes in the month of July
or $65 for all 4 classes in the month of August
5:00-6:00pm Thursday July 6, 13, 27
(Please note: There are no classes July 20th)
5:00-6:00pm Thursday August 3, 10, 17, 24
Marcie will guide you through an Ashtanga inspired slow flow. This is a great class if you are looking for more of a challenge and are interested in exploring yoga for fitness and strength.
Interested in trying different styles of yoga this summer? Purchase a 10 class pass for $140 to be used during the months of July and August. Visit our website www.createandflow.ca for information about all the class we offer and class schedules.
Call Marcie (519) 562-6044 or email [email protected] to register.
Location
The Bodhi Path
1346 Ouellette Ave.
Windsor, Ontario