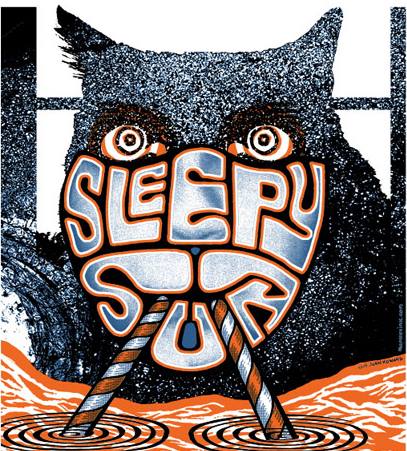 Sleepy Sun formed as Mania in 2005 at UC Santa Cruz.
The band progressed from their original garage rock stylings into psychedelia and in 2007 changed their name to Sleepy Sun.
Soon after the band set to work on their debut and self released Embrace in 2008, which received favorable reviews.
The band embarked on multiple tours throughout 2009, with their live show becoming a subject of acclaim.
In March 2010, they embarked on a tour of the United States, opening for the English rock band Arctic Monkeys.
The band released follow-up album, Fever on June 1, 2010.
In 2011 Sleepy Sun went on tour with The Black Angels.
This is one of those shows that leaves me scratching my head…because we've been lucky enough to book it.
Yeah it's on a Sunday, and yeah it's $8…but there's a damn good reason for that. THEY TOURED WITH ARCTIC MONKEYS at the height of their success and then with THE BLACK ANGELS.
THEY"RE GOOOOOD!!!
Location
Phog Lounge
157 University Avenue West
Windsor, Ontario