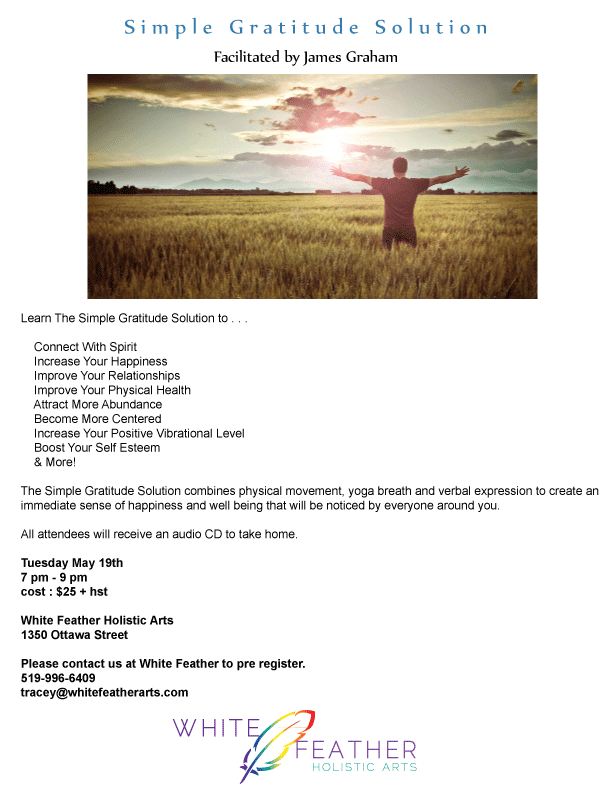 Learn The Simple Gratitude Solution to…
Connect With Spirit
Increase Your Happiness
Improve Your Relationships
Improve Your Physical Health
Attract More Abundance
Become More Centered
Increase Your Positive Vibrational Level
Boost Your Self-Esteem
& More!
The Simple Gratitude Solution combines physical movement, yoga breath and verbal expression to create an immediate sense of happiness and well being that will be noticed by everyone around you.
All attendees will receive an audio CD to take home.
Facilitated by James Graham.
Tuesday May 19th
7 pm – 9 pm
cost : $25 + hst
White Feather Holistic Arts
1350 Ottawa Street
Please contact us at White Feather to pre register.
519-996-6409
[email protected]
Location
White Feather Holistic Arts
1350 Ottawa Street
Windsor, Ontario