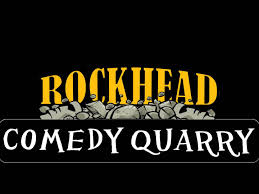 Saturday Showtime Information:
2 shows every Saturday!
8 pm and 1030 pm! 90 minute show times!
Every weekend COMEDY QUARRY brings you the best comedians Canada has to offer. Featuring acts from Just for laughs, Sirus XM, Comedy network, and more!
Food and Drinks on site!
Cost: $15 at the door,
Pre-purchase online @ Comedyquarry.com
For more info, or reservations call 226 346 0646, and leave a message!
**Schedule subject to change based on holiday/private parties. Check our website/facebook/call us!**
Never the same show, but ALWAYS the same great time
Location
The Comedy Quarry @ ROCKHEAD PUB (lower level)
1444 Ottawa Street
Windsor, Ontario