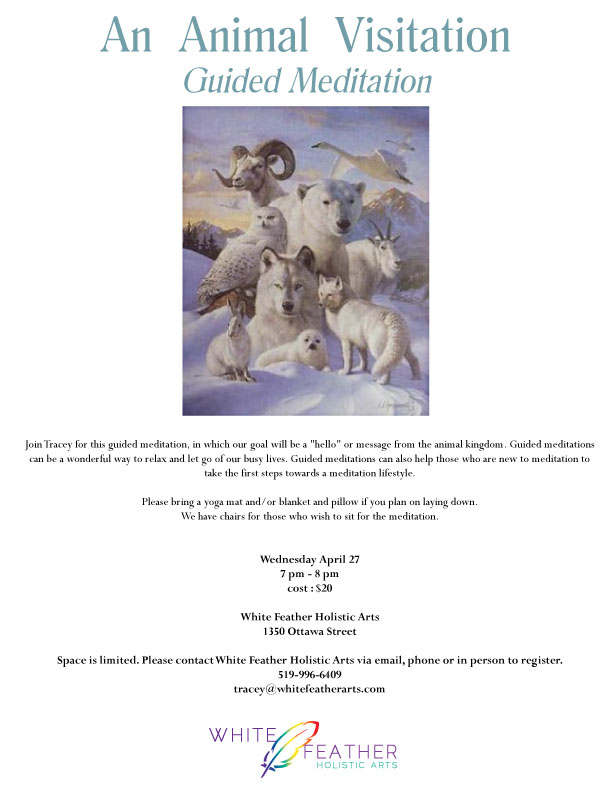 Shamanic Animal Meditation
Facilitated by Tracey Rogers
Join Tracey for this guided meditation, in which our goal will be a "hello" or message from the animal kingdom. Guided meditations can be a wonderful way to relax and let go of our busy lives. Guided meditations can also help those who are new to meditation to take the first steps towards a meditation lifestyle.
Please bring a yoga mat and/or blanket and pillow if you plan on laying down. We have chairs for those who wish to sit for the meditation.
Wednesday April 27
7 pm – 8 pm
cost : $20
White Feather Holistic Arts
1350 Ottawa Street
Space is limited. Please contact White Feather Holistic Arts via email, phone or in person to register.
519-996-6409
[email protected]
Location
White Feather Holistic Arts
1350 Ottawa St
Windsor, Ontario