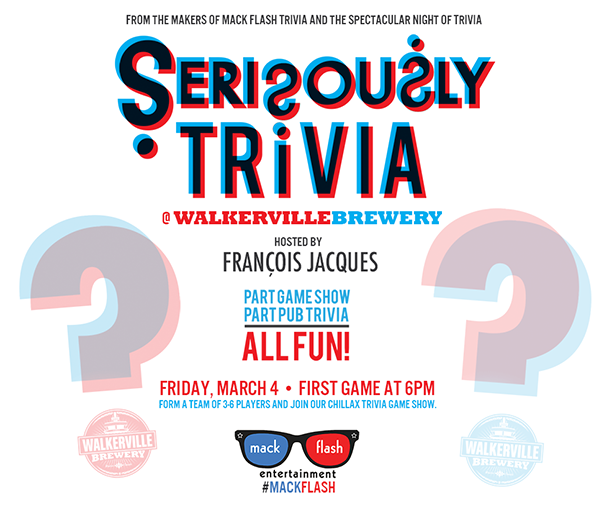 Already popular in Amherstburg, Mack Flash Entertainment's newest game is now in Windsor!
Mack Flash Entertainment has teamed up with the Walkerville Brewery to bring the fun to you! Combining the teamwork of trivia with the interactivity of a game show, and throwing in some great prizes, this game provides everything you need for a good time with friends.
Come early for a good seat: we play 3 games (at 6, 7, and 8pm) with 8 teams each, with prizes for each game winning team. See you then!
Location
Walkerville Brewery
525 Argyle Road
Windsor, Ontario