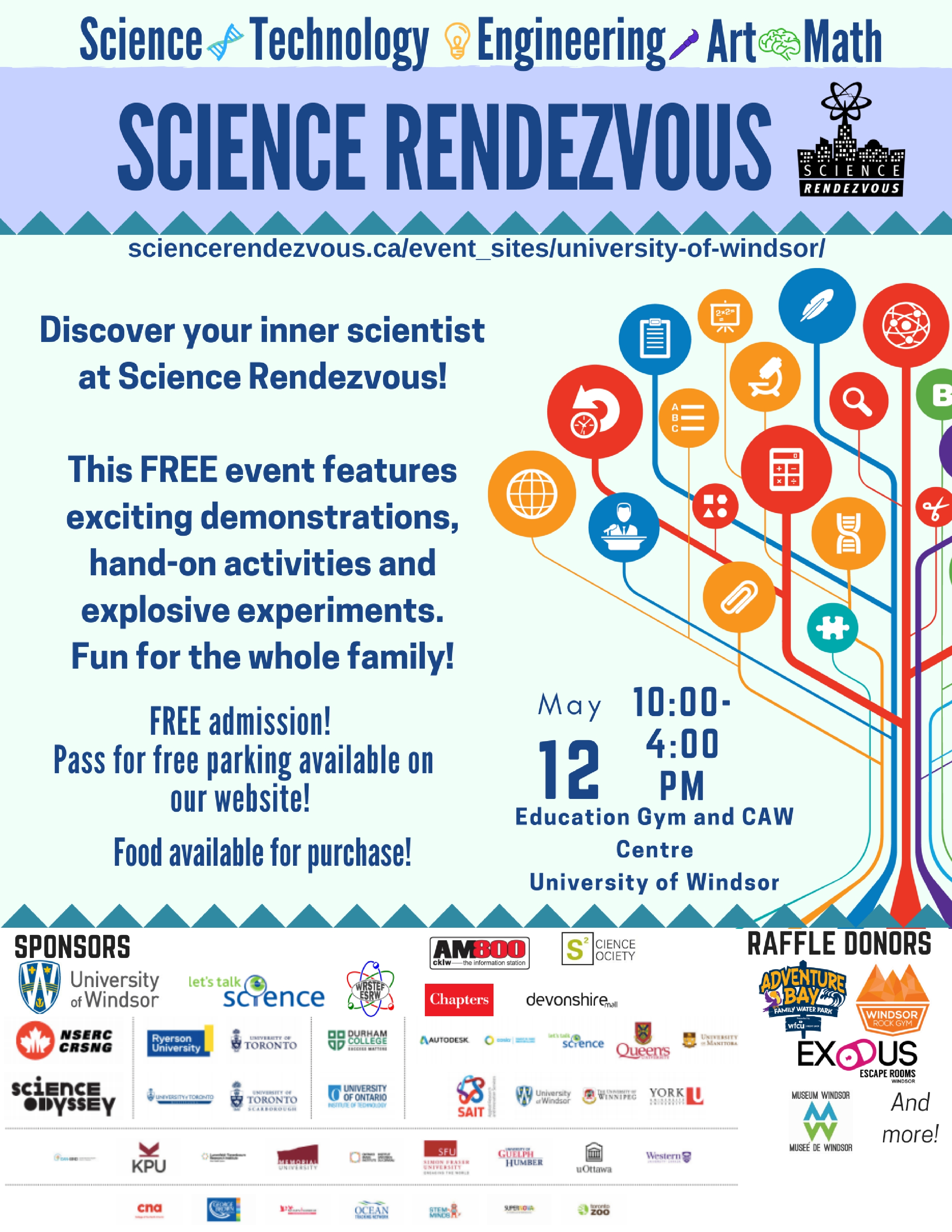 A FREE science festival open to everyone passionate about science and discovery! Join us for a day of mind-blowing demonstrations and exciting exhibits on Saturday, May 12, 2018 from 10AM-4PM. The event will be held in the Education Gym and CAW Centre on the University of Windsor campus.
This year's theme is STEAM: Science, Technology, Engineering, Art and Math! Don't miss our thrilling chemistry and physics shows among other activities to be announced. Those who complete their science passports by visiting each booth are eligible to win amazing raffle prizes!
A pass for FREE PARKING will be available for all attendees and food will be available to purchase. Fun for the whole family!
For more information please contact Keren Bernal and Maisha Ahmed, Student Co-Chairs of the Science Rendezvous Windsor 2018 Organizing Committee at [email protected]!
Location
University of Windsor Education Gym & CAW Centre
401 Sunset Avenue
Windsor, Ontario