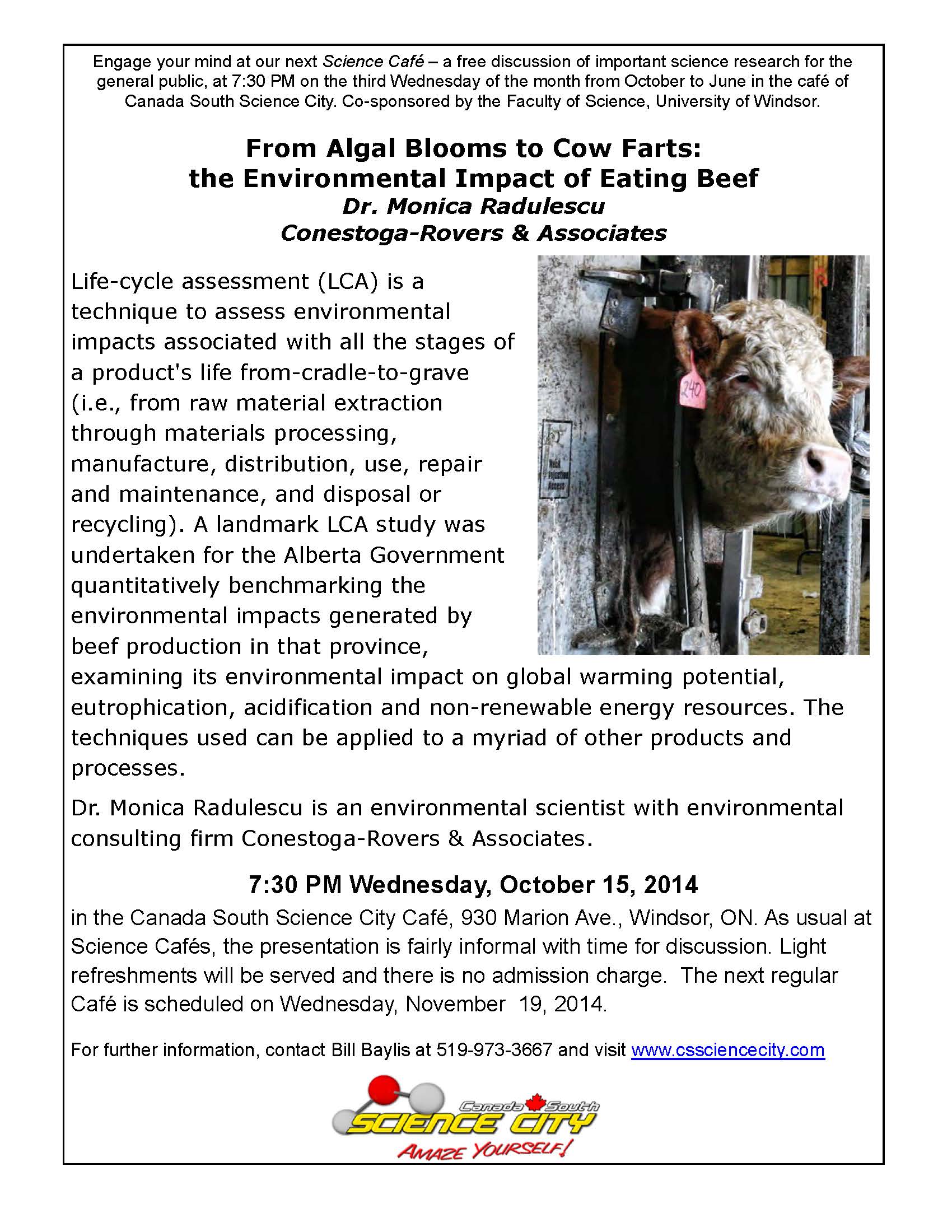 "From Algal Blooms to Cow Farts: The Environmental Impact of Eating Beef" is the title of the Science Café to be given by Dr. Monica Radulescu on Wednesday evening, October 15, 2014, at Canada South Science City in Windsor.
Dr. Radulescu will discuss the use of life-cycle assessment (LCA) studies to examine the environmental impact of beef production on global warming, eutrophication, acidification and non-renewable energy resources. LCA is a general technique to assess impacts associated with all the stages of a product's life from cradle to grave, from raw material extraction through materials processing, manufacture, distribution, use, repair and maintenance, and disposal or recycling. The technique is applicable to a myriad of other products and processes. A landmark LCA study was undertaken for the Alberta Government quantitatively benchmarking the environmental effects of beef production in that province.
Dr. Monica Radulescu is an environmental scientist working in Windsor with the environmental consulting firm Conestoga-Rovers & Associates.
As usual at Science Cafés, light refreshments will be served and there is no admission charge. The evening is part of a series of Science Cafés – interactive discussions of important science research for the general public – held at 7:30 PM on the third Wednesday of the month from October through June at Canada South Science City, 930 Marion Avenue, Windsor.
Location
Canada South Science City
930 Marion Ave
Windsor, Ontario