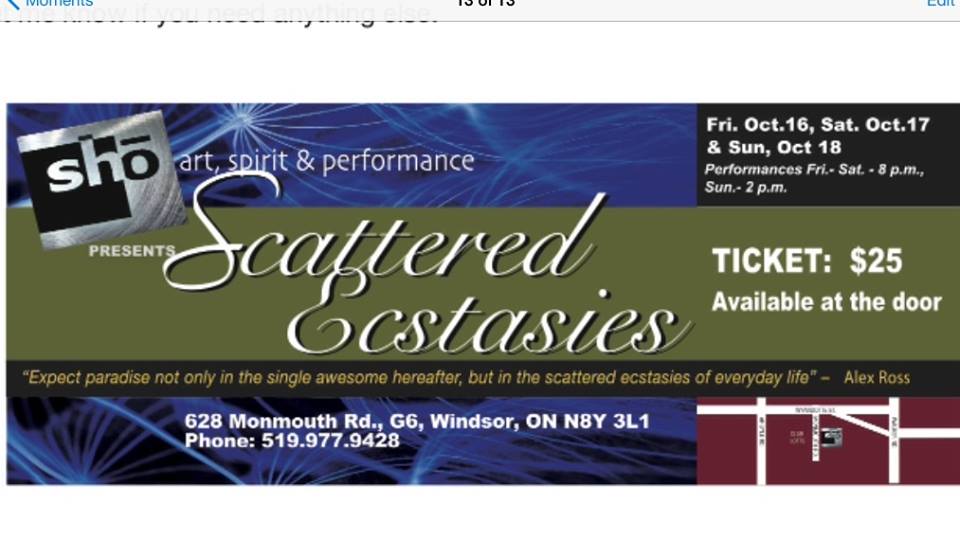 This year's 'Scattered Ecstasies' is inspired by Modest Mussorgsky's ' Pictures at an Exhibition.'
Each team of poet and painter has been given a section of the piano suite and asked to use that as a point of departure for their creative process. Mussorgsky took his inspiration from an exhibition of paintings by his dear friend, Victor Hartman; this project reverses the original creative process and has the artists and poets taking their inspiration from the music.
We are very pleased to have Dr. Robert Conway performing the Mussorgsky suite live at Shō. Dr. Conway is associate professor of piano and music history at Wayne State University where he is also the director of the piano division. Since 1989 he has performed regularly as an orchestral keyboardist with the Detroit Symphony Orchestra and has been a soloist with them on numerous occasions.
Location
Sho Art, Spirit & Performance
628 Monmouth Road, Unit 6
Windsor, Ontario