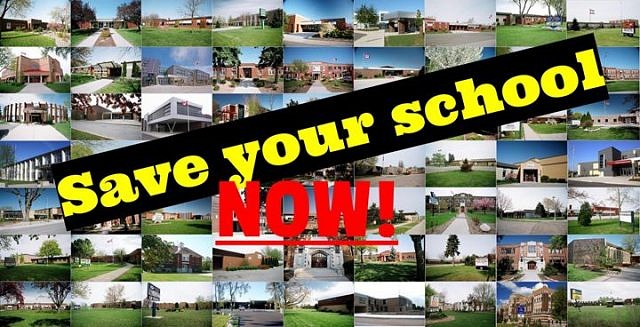 The GECDSB is currently considering closing schools across Windsor and Essex county to receive funding for new schools from the provincial government. This meeting will inform you as a community member on the funding process and what you can do to save your school.
If you have ever been a victim of a school closure, if you live near a school, if you have students in a school, you need to be at this meeting.
The time to stop school closures is now. We cannot wait until it is our time. We need to stand up and fight this process together before we have to fight it by ourselves.
If we do not take a stand as a city and county, our schools will be taken from us one by one, and what we will be left with will be mega, factory-styled schools that are over crowded and void of community.
The most recent PARC was promoting the closure of Queen Victoria, Prince Edward, and Hugh Beaton schools.
Come to this informational and strategic planning meeting to be a voice that stands up against school closures.
If you have already been a victim of a school closure, come share your wisdom. We need community leaders from all over the region.
Location
1033 Ottawa Street
Windsor, Ontario