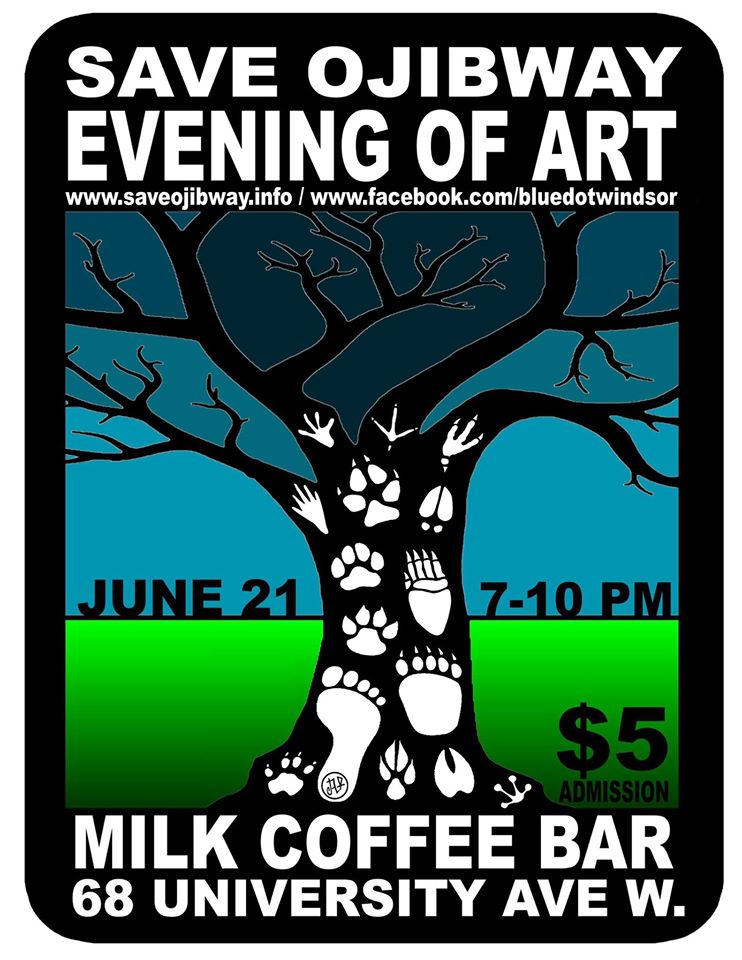 Friends of Save Ojibway Prairie and Blue Dot Windsor have teamed up to raise awareness of local environmental risks through an evening of art to be held at Milk Coffee Bar on June 21, 2015.
The event will include a "Less Than $200" sale of work from local artists that interprets the theme of "Species at Risk." There will also be "interactive art" stations throughout the evening including Poetry on Demand by Vanessa Shields, fresh-pressed t-shirts from South Detroit Studio, "A Creative Response" with Danah Beaulieu, and caricature portraits by Adriane D. Clipperton.
Money raised at this event will help to cover the legal costs of fighting for the protection of the land adjacent from Ojibway Park, which includes hiring an air expert, hydrologists, herpetologist, environmental planner, transportation planner, etc. in order to help build our case to defend the land from the proposed big box development.
$5 at the door. Cash only event.
Location
Milk Coffee Bar
68 University Avenue West
Windsor, Ontario