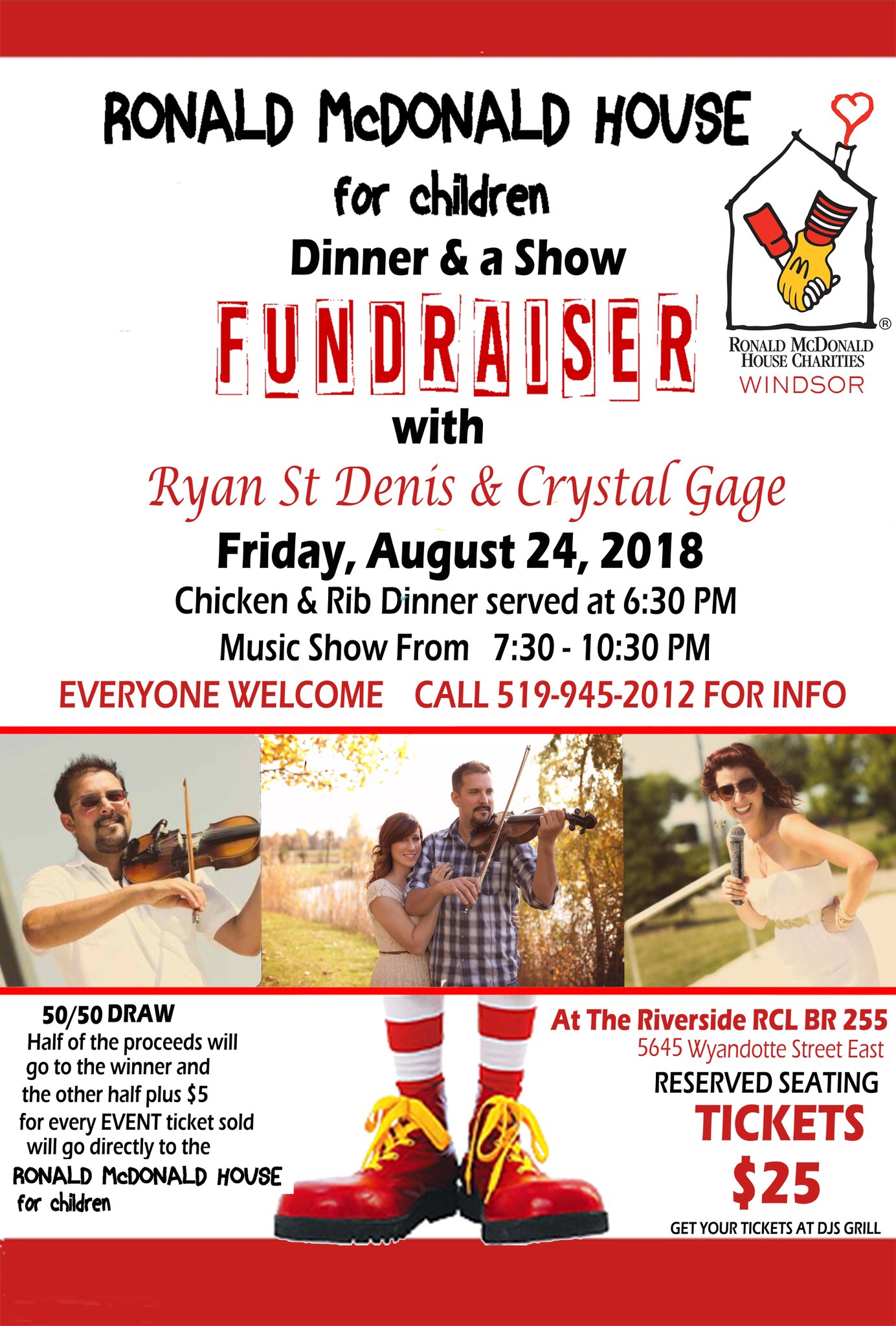 The magnificent duo Ryan St Denis and the beautiful Crystal Gage will be performing together for a show at the RIVERSIDE ROYAL CANADIAN LEGION BRANCH 255 WINDSOR on Friday August 24
There will be a BBQ dinner of Chicken and Ribs served at 6:30 pm and at 7:30 – 10:30 pm Ryan and Crystal will be performing together.
The tickets are $25 each. For every ticket sold $5 will be donated directly to the Ronald McDonald House for Kids in Windsor. There will be a 50/50 draw with half of the proceeds going to the winner and the other half going to the Ronald McDonald House in Windsor .
You do not want to miss this event . It's an awesome cause.
There will be reserved seating. First come first served.
Tickets are now on sale at Riverside Royal Canadian Legion Br 255 in house kitchen DJS GRILL . 5645 Wyandotte Street east
Hurry in and get your tickets before they are all sold out.
Call 519-945-2012 for info.
#windsor #yqg #ronaldmcdonaldhouse #werelovingit
Location
Riverside Royal Canadian Legion Br 255
5645 Wyandotte Street East
Windsor, Ontario