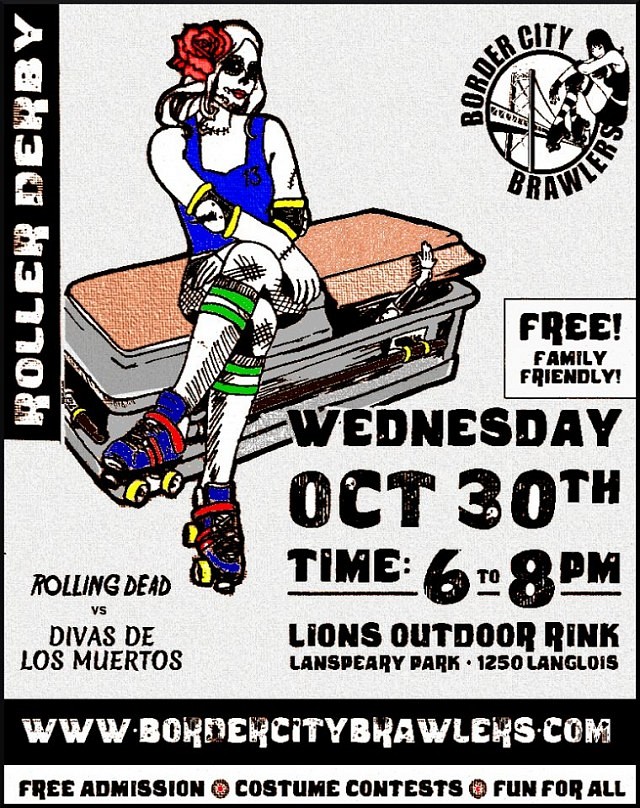 Are you ready for BRAWLER-ween???
Windsors Border City Brawlers Roller Derby league is hosting a roller derby scrimage….
Join us for fun (and free!) roller derby action on Wednesday, October 30, at Lions Outdoor Rink in Lanspeary Park. All of the Border City Brawlers' members will be rolled into two special teams for the night: Rolling Dead vs Divas de Los Muertos!
There's no admission but feel free to make a donation to help us cover the costs of finding a new home!
Be sure to dress up and enter our costume contest for the kids and the adults too! Team merchandise – including new stickers! – will be available for purchase.
The rink is outdoors and stands are available. You can also bring your own chair if you would like to sit trackside.
Location
Lions Outdoor Rink in Lanspeary Park.
1250 Langlois
Windsor, Ontario