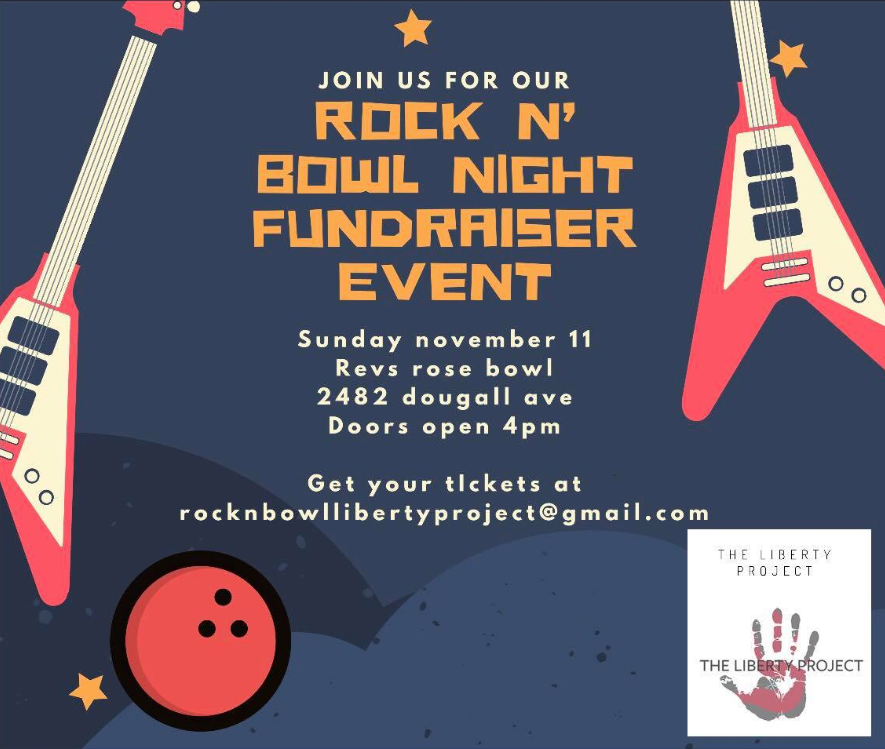 If you're looking to have a fun night and support a great cause, join us for our Rock N' Bowl fundraiser and help us raise money for Enactus Windsor's Liberty Project.
Tickets cost $15.00, which includes your shoes, game, entry to win an awesome door prize and more! Tickets can be purchased through e-transfer or at the door.
The money raised will go directly into impacting the lives of victims of human trafficking, trauma, and abuse here in our city, as well as empowering women globally. Let's come together to spread awareness, raise money for The Liberty Project and have a super fun night!
If you're unable to attend but still want to help this cause, feel free to donate as every dollar counts.
Location
Revs Rose Bowl
2482 Dougall Avenue
Windsor, Ontario