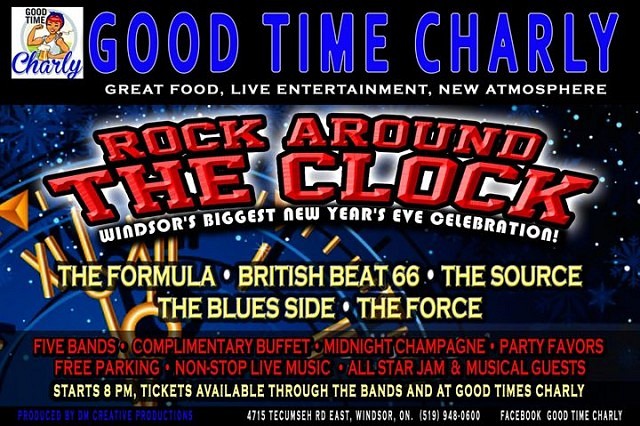 Good Time Charly invites you to an incredible New Years Eve celebration. Rock Around The Clock is Windsor's largest New Years Eve event boasting 5 of the city's best bands and many guest entertainers.
Enjoy the free all night buffet, champaigne toast, and party favors.
Tickets are available through the bands and at Good Times Charly.
$20 advance tickets. $25 at the door only if available.
Doors open at 8pm. Bi
Location
Good Time Charly
4715 Tecumseh Road East
Windsor, Ontario