Date
Saturday September 28th, 2019
Time
11:30am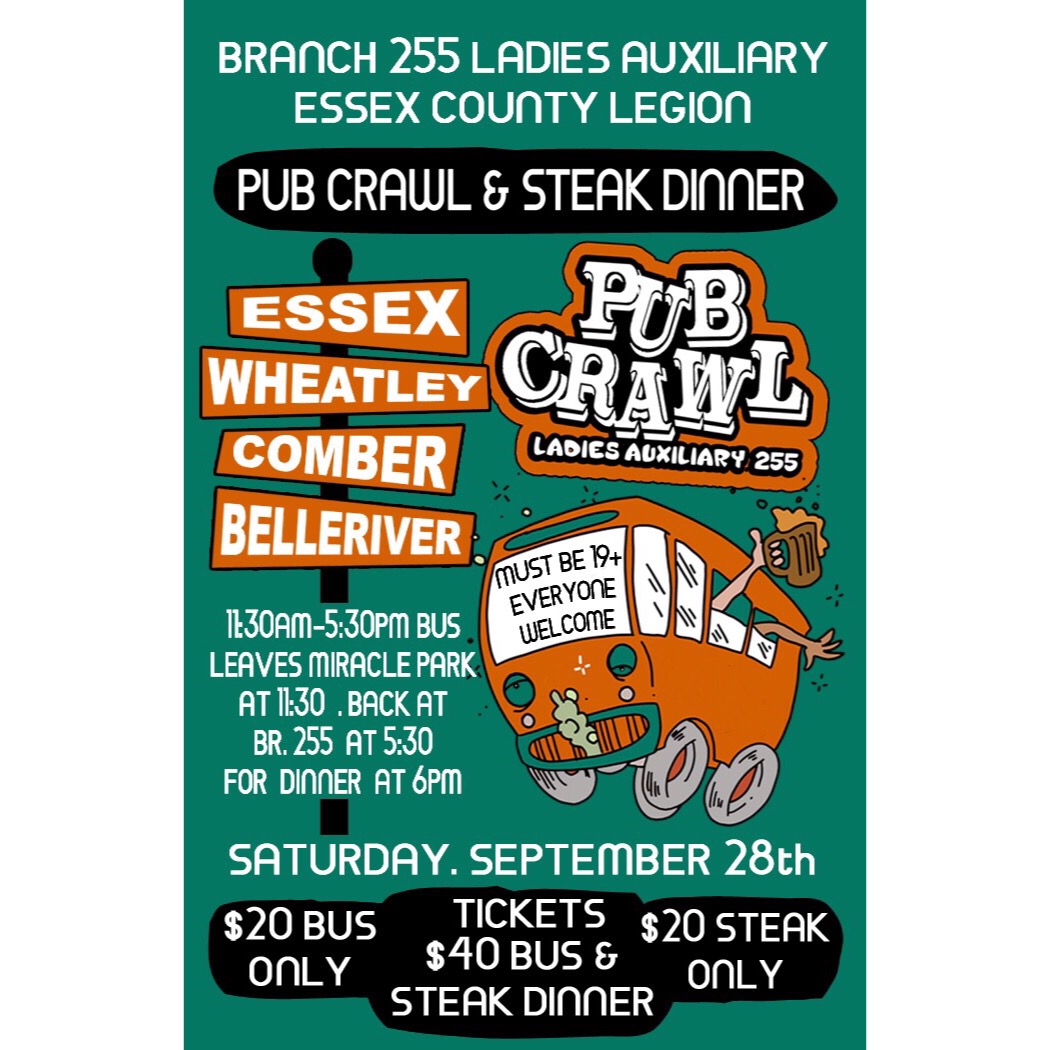 Are you ready for ROAD TRIP !!!!
The Ladies Auxiliary of the RIVERSIDE ROYAL CANADIAN LEGION BRANCH 255 are organizing another full day of fun for everyone on their Second Essex County LEGION PUB CRAWL and Steak BBQ Dinner fundraiser happening on Saturday September 28 th .
Everyone will meet at the Old Riverside Arena site ( aka Miracle park ) to catch the bus at 11:30 am sharp. We will travel to the Essex County Legions in ESSEX , Wheatly , Comber and Belle River before we return back to our Riverside branch around 5:30 pm to enjoy a delicious steak bbq dinner at 6:00 pm. ( made by our new in house kitchen Two Five Five Restaurant & Catering)
You can choose to join us for both the Legion Pub Crawl and bbq steak dinner for only $40
Or
You can choose to just go on the Legion Pub Crawl $20
Or
You can choose to enjoy just the delicious bbq steak dinner for only $20
In June , we had two bus loads of fun and awesome people . LETS DO IT AGAIN !!! It was so much fun.
This is going to be a blast.
There are limited number of seats on the bus. Tickets will sell out fast.
Come out and support our branches . 🚌😎🍻
Tickets are on sale at the Riversidd RCL br 255 or call the branch at (519)-945-2012 to arrange to get your tickets.
Essex County Legions here we come !!