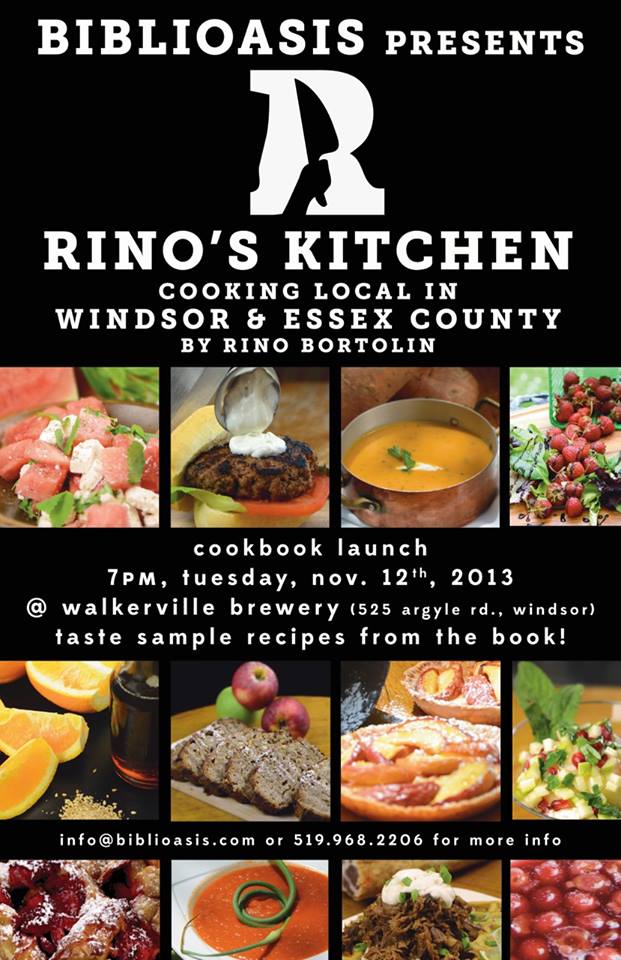 Attention gourmands, connaisseurs, foodies, sous-chefs and sauciers!
Biblioasis is proud to present the launch of Rino Bortolin's cookbook: "Rino's Kitchen: Cooking Local in WIndsor and Essex County." Join us at the Walkerville Brewery to toast the release of this delicious new cookbook and sample recipes that will tantalize your taste buds.
It'll be all local all the time that night, as the author of Windsor's first and only locavore cookbook presents a few dishes and personalizes copies just for you. Want to know what to make with the ingredients that grow in your neighbourhood? Come on out! With Rino's Kitchen, you'll finally have a book you can sink your teeth into! Complete with a guide to local food producers.
Location
Walkerville Brewery
525 Argyle Road
Windsor, Ontario