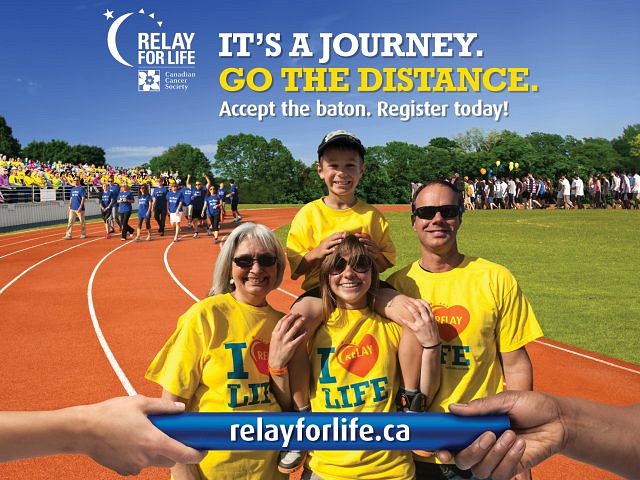 Join the Canadian Cancer Society for Relay For Life!
Walk the track, join fun trackside activities, enjoy live entertainment, cheer on survivors and honour loved ones! Relay For Life is more than just a cancer walk. It's a journey to support local people who have been affected by cancer and raise funds to support life-saving research.
2 local events this year: Saturday June 4th at the Windsor Riverfront Festival Plaza and overnight Friday June 10th at Colasanti's with tents and campfires.
Sign up now at relayforlife.ca
Location
Riverfront Festival Plaza
370 Riverside Drive
Windsor, Ontario