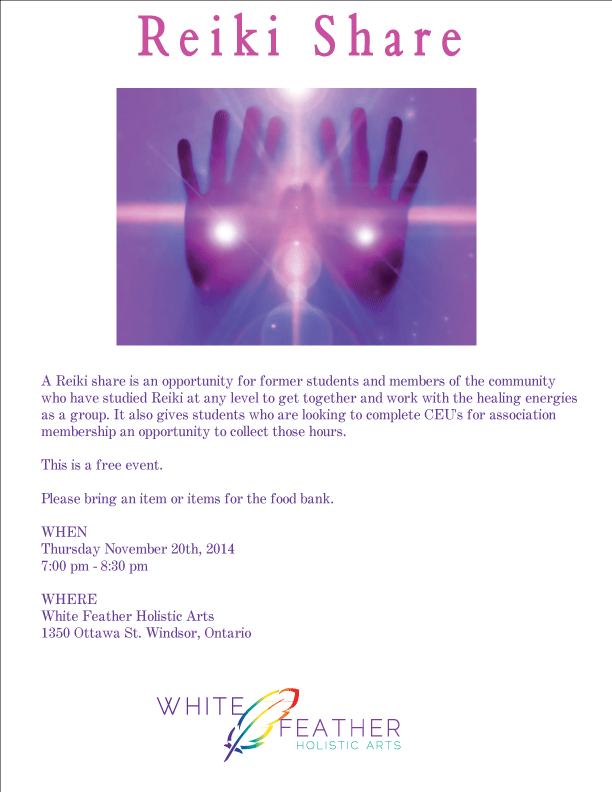 Reiki Share
Give and Receive Healing Energy
Thursday November 20th
7:00 pm – 8:30 pm
A Reiki share is an opportunity for former students and members of the community
who have studied Reiki at any level to get together and work with the healing energies
as a group. It also gives students who are looking to complete CEU's for association
membership an opportunity to collect those hours.
This is a free event.
Please bring an item or items for the food bank.
This Reiki share will be held at
White Feather Holistic Arts
1350 Ottawa St. Windsor, Ontario
519-996-6409
[email protected]
Location
White Feather Holistic Arts
1350 Ottawa Street
Windsor, Ontario