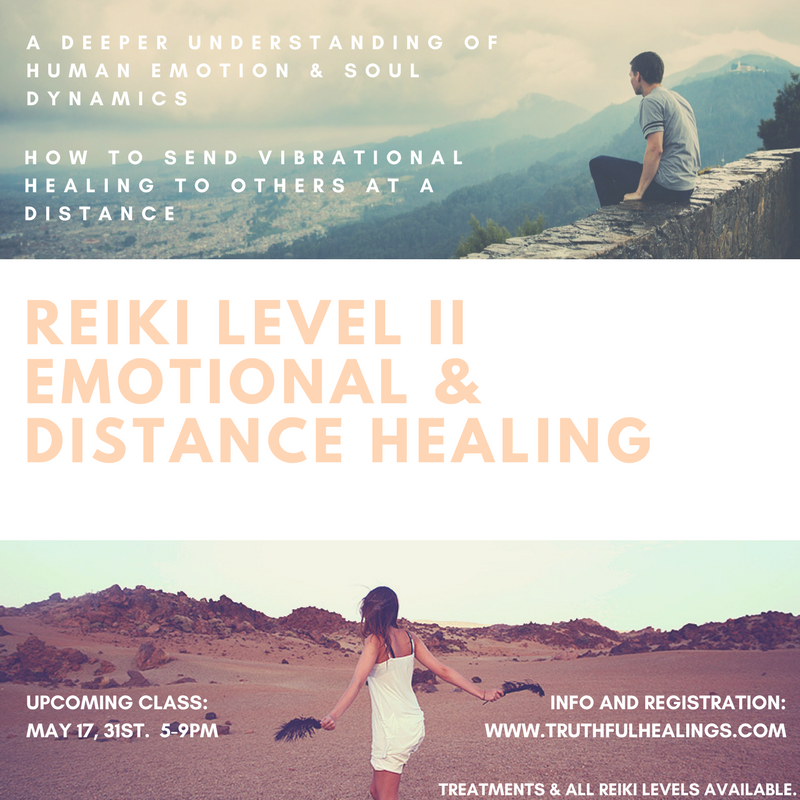 Join us for Reiki Level 2! This course focuses on understanding human emotions, the strengths and weaknesses of them, and how to 'flow' through them. We will also be learning how to 'send' Vibrational healing to others that are at a distance.
We will be covering Soul Chakras and how to properly balance the dynamics between the root and crown chakras. By connecting to Reiki guides and Angels, you can help others find balance and work through the 'blocks' that are limiting both health and contentment.
This is a certified course under the Canadian Reiki Association.
This is a 2 part class.
May 17th, 31st
5-9pm
Truthful Healings
121 Wyandotte St W
Treatmets & All Reiki Levels Available. Please Inquire.
www.truthfulhealings.com for more information or to register.
Location
Truthful Healings
121 Wyandotte Street
Windsor, Ontario