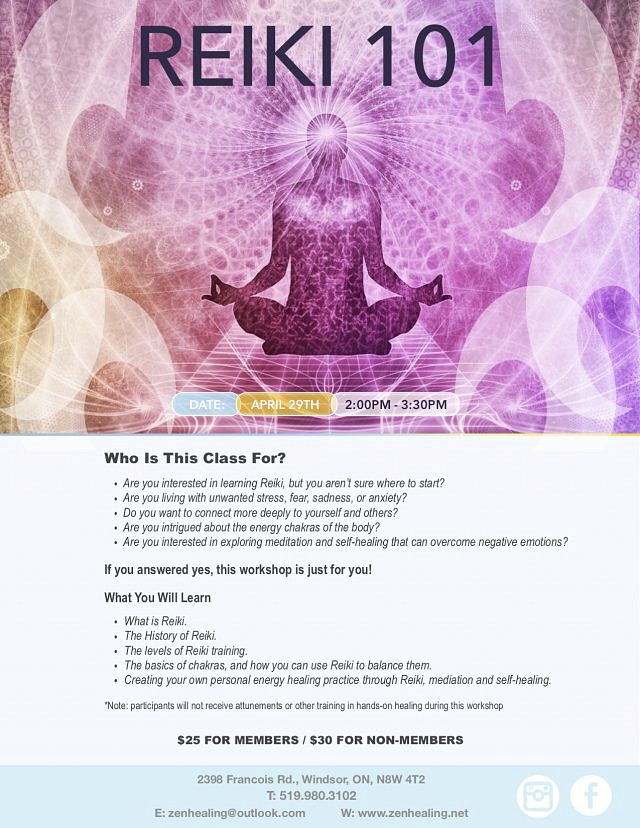 Who Is This Class For?
Are you interested in learning Reiki, but you aren't sure where to start?
Are you living with unwanted stress, fear, sadness, or anxiety?
Do you want to connect more deeply to yourself and others?
Are you intrigued about the energy chakras of the body?
Are you interested in exploring meditation and self-healing that can overcome negative emotions?
If you answered yes, this workshop is just for you!
What You Will Learn
What is Reiki.
The History of Reiki.
The levels of Reiki training.
The basics of chakras, and how you can use Reiki to balance them.
Creating your own personal energy healing practice through Reiki, mediation and self-healing.
*Note: participants will not receive attunements or other training in hands-on healing during this workshop
$25 FOR MEMBERS / $30 FOR NON-MEMBERS
Location
Zen Healing
2398 Francois Rd.
Windsor, Ontario