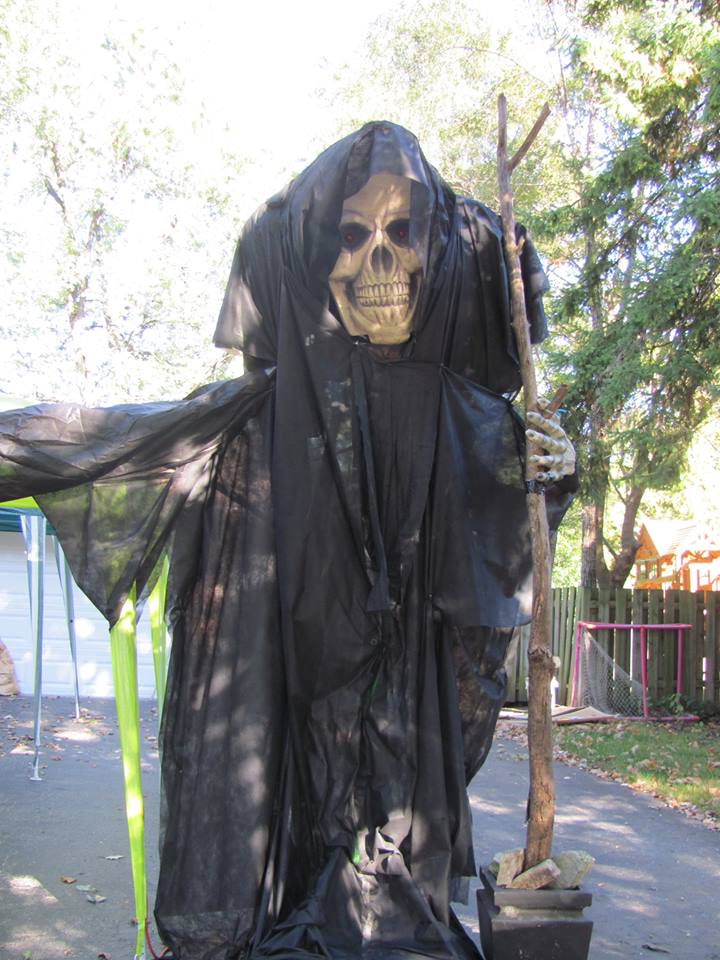 REAPERS GATE….Welcomes you!!!
4th Annual Backyard Haunt
Where: 3150 California Ave.
When: Saturday & Sunday Oct. 11 & 12 7:30pm – 9:30pm
Saturday & Sunday Oct. 18 & 19 7:30pm – 9:30pm
Admission: Collecting non-perishable food items for Downtown
Mission (Windsor) OR
Monetary donations: "Share the Warmth"
Proceeds will purchase sleeping bags for the homeless.
Please be aware: Enter at your own risk, strobe lights, live actors, creepy music and scary props are used through-out. Unfortunately, not wheelchair friendly or strollers. This is a walk-thru haunt only, please do not leave children unattended. All ages are welcome but 8 yrs and older is recommended.
Please share info. with family and friends. Add Reapers Gate and send us comments and friendly suggestion about our haunt.
Open during light rain
Location
Reapers Gate
3150 California Ave
Windsor, Ontario