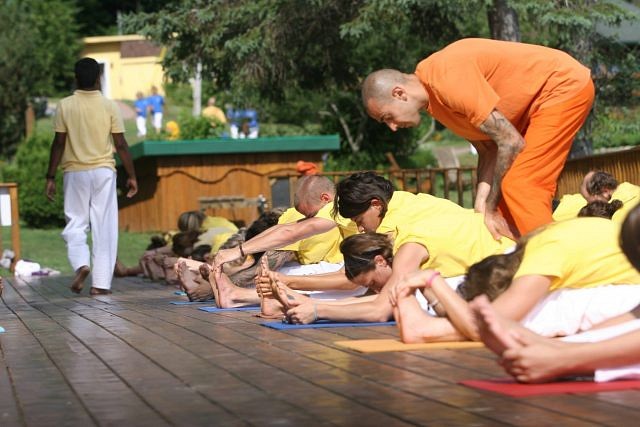 Discover the basic tools that Yogi's use to master the mind and live from a place of joy.  During this 3 day exploration on Raja Yoga, Swami Shivabhaktananda will guide us through the practices and philosophy of Raja Yoga (the aspect of Yoga focusing on controlling the mind and emotions): asana (postures), pranayama (breathing), concentration and meditation. Beginners are welcome to the workshops, however familiarity with Yoga philosophy and practice is recommended.
Check our website for full schedule and details
Swami Shivabhaktananda is the director of the Yoga Camp in Val Morin, Canada, and has been part of the organisation for over 8 years. He is a compassionate and kind teacher with a strong spiritual practice, and deep understanding of living a yogis lifestyle.  With a keen interest in Raja Yoga and Karma Yoga, his style of teaching combines his sense of humor with a practical approach to understanding the teachings of Vedanta. He assists and teaches in the teacher training and advanced teacher training courses in Canada and India.
Location
Windsor Affiliate-Sivananda Yoga Vedanta Centre
2398 Francois Road
Windsor, Ontario