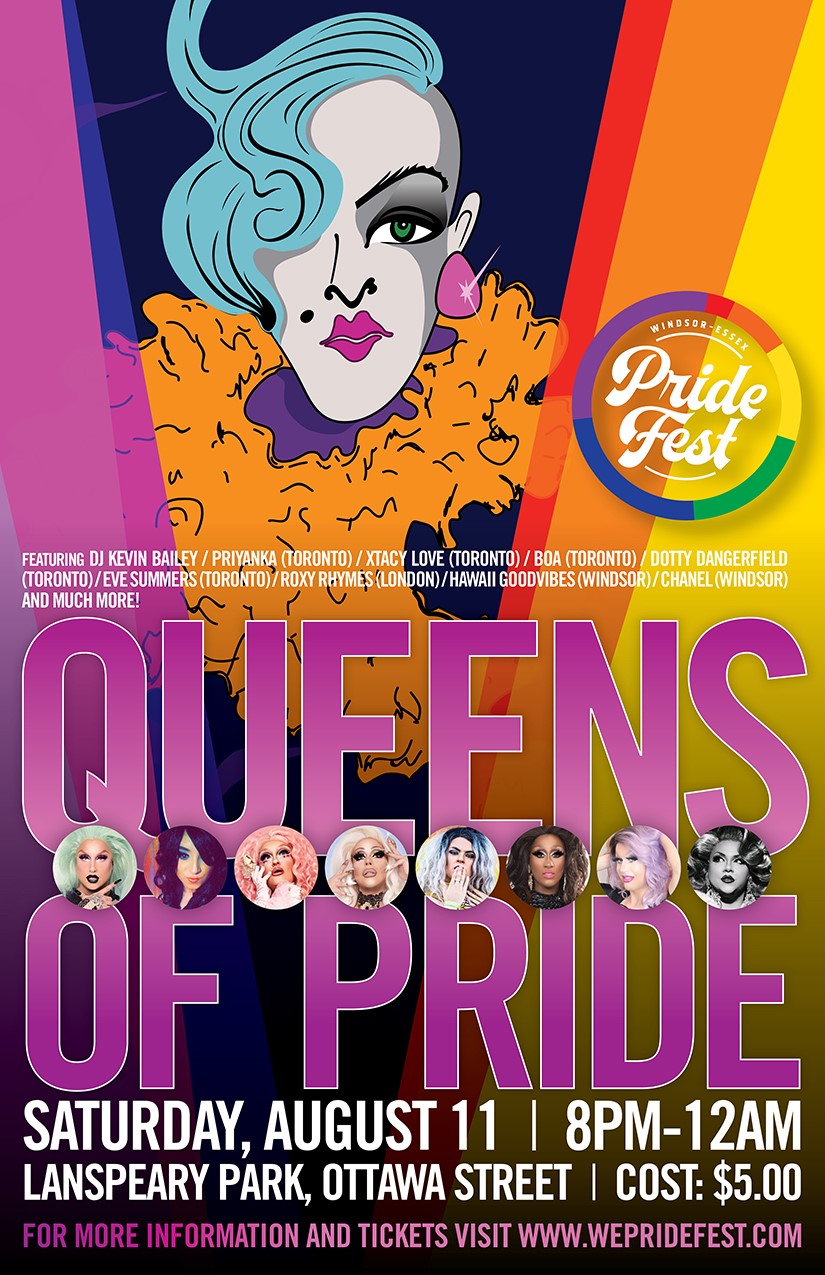 Windsor-Essex Pride Fest presents "Queens Of Pride", a huge exciting ensemble Hosted by Windsor's own Mel Lucier, featuring DJ Kevin Bailey dishing out the mixes and special performances from a ton of queens including Priyanka (Toronto), XTacy Love (Toronto), Boa (Toronto), Dotty Dangerfield (Toronto), Eve Summers (Toronto), Roxy Rhymes (London), Hawaii Goodvibes (Windsor) and Chanel (Windsor) and much more.
The event will also feature a cash bar, food and merchant vendor marketplace, activities and much more. Over 30+ vendors will have everything from apparel to gifts, art to food and beverage.
Saturday, August 11 / 8:00pm – 12:00am
Location: Lanspeary Park, Ottawa Street
Price: $5.00 – tickets available online at www.wepridefest.com
The Windsor-Essex Pride Fest aims to promote equality and diversity through all of its events. We use theatre, music, art and entertainment to raise awareness of discrimination and the issues and difficulties affecting the lives of LGBTIQ2S people around the world. Our festival is an explosion of Pride in the heart of Windsor at Lanspeary Park on Ottawa Street, attracting approximately 4,000 people in a celebration of diversity. Through this we aim to promote a sentiment in favour of equality, uniting people in a celebrative atmosphere where all are welcome, and fostering a sense of community within the Windsor-Essex LGBTIQ2S population.
Location
Lanspeary Park
1250 Langlois Avenue
Windsor, Ontario