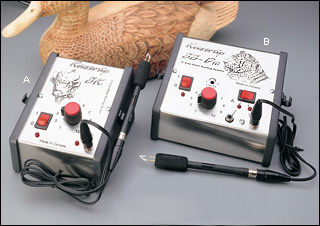 Pyrography on a Tree Leather Wallet
Sunday, May 28, 1:00 p.m. to 4:00 p.m.
Fee: $30
Call to Register: 519-966-4100
Pyrography is essentially the burning of designs into a substrate, like wood or leather. Once called pokerwork, it was done with pointed irons heated in a charcoal brazier. With modern electrical equipment, astonishingly intricate and beautiful designs and pictures can be made. In this session, you will learn to burn on tree leather, an industrial-grade kraft paper made from pulp that is processed in a way that leaves the long fibers unbroken, taking advantage of their natural strength and resilience. Linda Guilbeault will guide you through the decorating of a practical wallet to keep your favorite photos or loyalty cards.
Location
Lee Valley Tools
3009 Howard Avenue
Windsor, Ontario