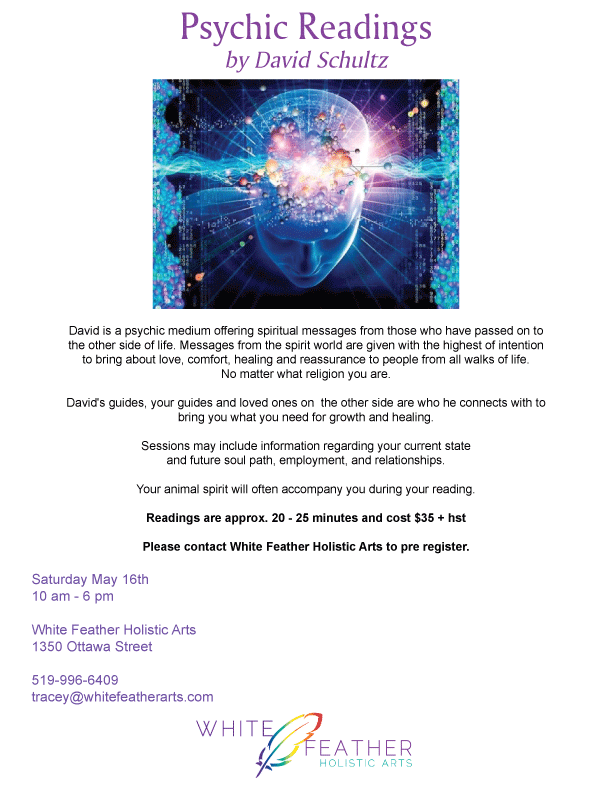 David is a psychic medium offering spiritual messages from those who have passed on to the other side of life. Messages from the spirit world are given with the highest of intention to bring about love, comfort, healing and reassurance to people from all walks of life. No matter what religion you are.
David's guides, your guides and loved ones on the other side are who he connects with to bring you what you need for growth and healing.
Sessions may include information regarding your current state and future soul path, employment, and relationships.
Your animal spirit will often accompany you during your reading.
Saturday May 16th
10 am – 6 pm
cost : $35 + hst for approx. 20 – 25 mins
White Feather Holistic Arts
1350 Ottawa Street
Please contact us at White Feather to book an appointment.
519-996-6409
[email protected]
Location
White Feather Holistic Arts
1350 Ottawa Street
Windsor, Ontario