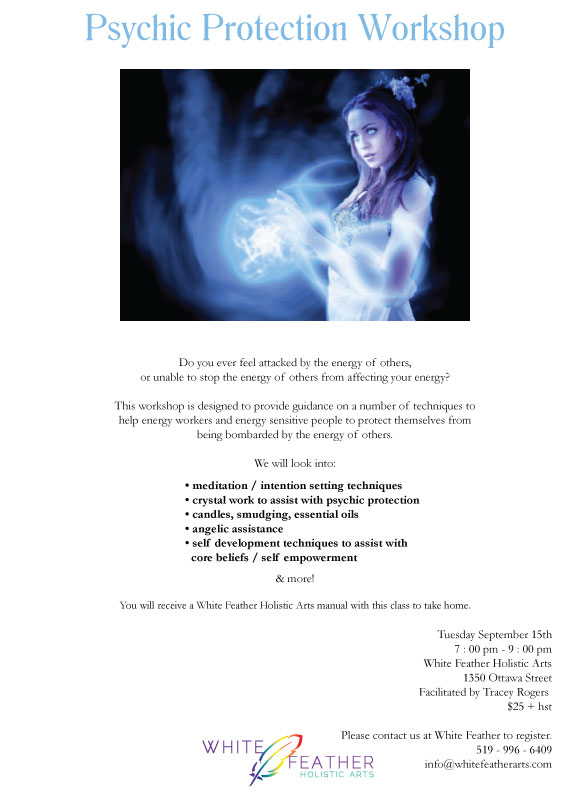 Facilitated by Tracey Rogers
Do you ever feel attacked by the energy of others, or unable to stop the energy of others from affecting your energy?
This workshop is designed to provide guidance on a number of techniques to help energy workers and energy sensitive people to protect themselves from being bombarded by the energy of others.
We will look into:
• meditation / intention setting techniques
• crystal work to assist with psychic protection
• candles, smudging, essential oils
• angelic assistance
• self development techniques to assist with
core beliefs / self empowerment
& more!
You will receive a White Feather Holistic Arts manual with this class to take home.
Tuesday September 15th
7 : 00 pm – 9 : 00 pm
White Feather Holistic Arts
1350 Ottawa Street
$25 + hst
Please contact us via email, phone or in person to register.
[email protected]
519 – 996 – 6409
Location
White Feather Holistic Arts
1350 Ottawa Street
Windsor, Ontario