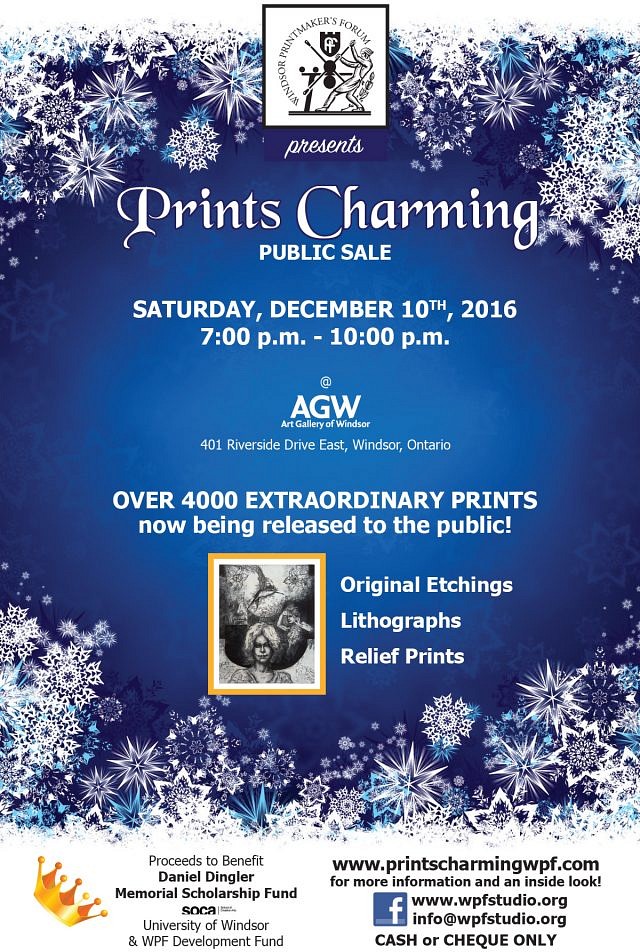 Prints which were generously donated by SoCA to Windsor Printmaker's Forum will be released for public sale on December 10, 2016 at the Art Gallery of Windsor.
A wide range of sizes and styles are represented in this impressive
collection, and all will be available for purchase for ONE DAY ONLY. There will be a corporate preview and sale from 12:00-5:00PM, followed by a public sale starting at 7:00PM.
Proceeds from this sale will benefit the Daniel Dingler Memorial
Scholarship Fund
Location
Art Gallery of Windsor
401 Riverside Drive West
Windsor, Ontario