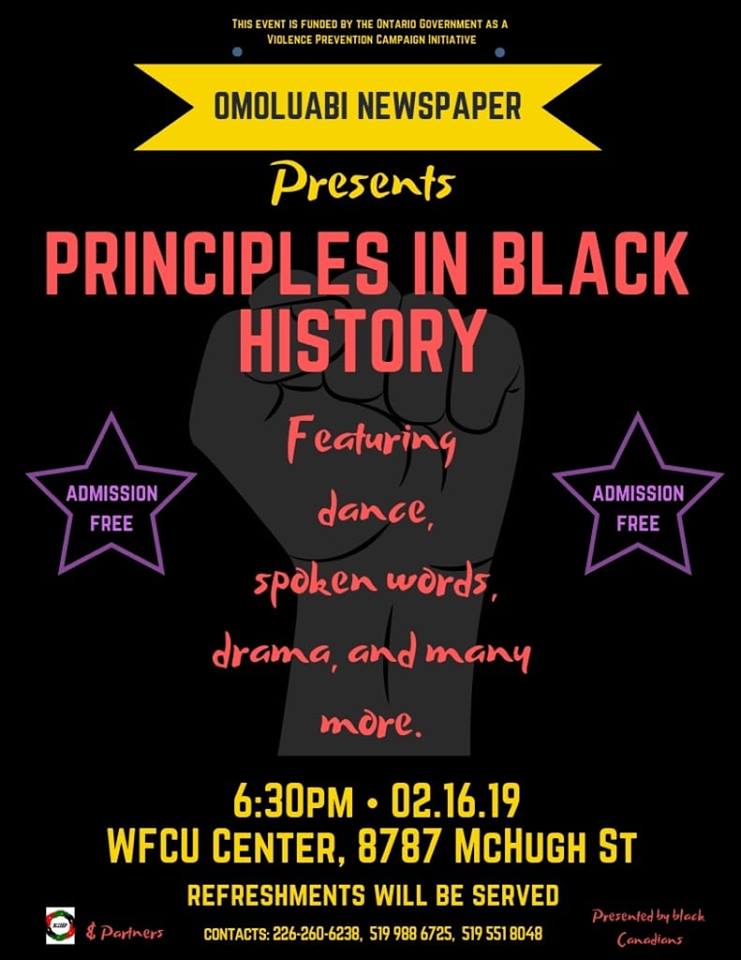 The Omoluabi Newspaper Black History Month Event is designed to be a community event to share the message of good character and unity.
At this event, the Omoluabi principles will be highlighted in the stories to be shared and the community will be challenged and encouraged to practice them. Copies of the Newspaper will be distributed, Omoluabi T-Shirt, pens, bumper stickers and magnets will also be given away.
Omoluabi in Yoruba language means 'A person of good character', it has eight principles: The spoken word, Respect, Goodwill, Truth, Character, Bravery, Hard work and Intelligence.
Omoluabi Newspaper is used as a Violence Prevention Campaign Initiative funded by the Government of Ontario. The nine issues of the Newspaper address the general overview and the eight principles of Omoluabi.
The event is FREE and there will be light refreshments served.
Location
WFCU Center
8787 McHugh Street
Windsor, Ontario