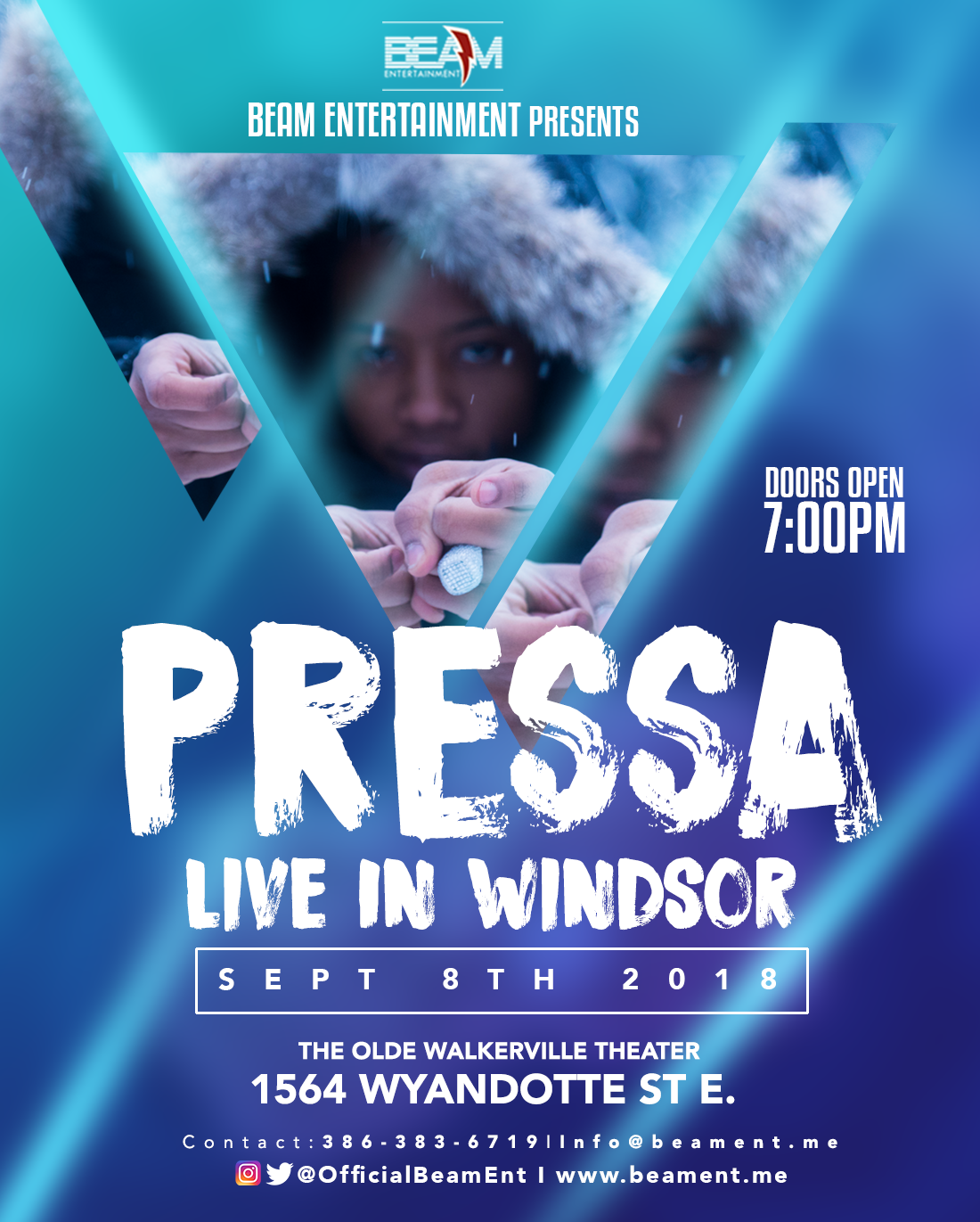 Pressa is a Toronto-based rapper who rose to fame after the release of his hit single "Novacane" off his Press Machine Mixtape. This led him to open for Drake on the UK leg of his "Boy Meets World" Tour in 2017. He is an energetic and a very perspective young hip-hop performer. One of the rare performers who manage to combine their natural, inborn gift with hard work and motivation. He can make a fusion of classic hip-hop with the new, authentic tune and manner of performing.
He currently has one of the biggest singles in the country, with 11 million+ views on YouTube; "Canada Goose Ft. Tory Lanez" and the announcement of his performance in Windsor has already created huge excitement around the city
Location
THE OLDE WALKER VILLE THEATRE
1564 WYONDETTE ST E.
Windsor, Ontario