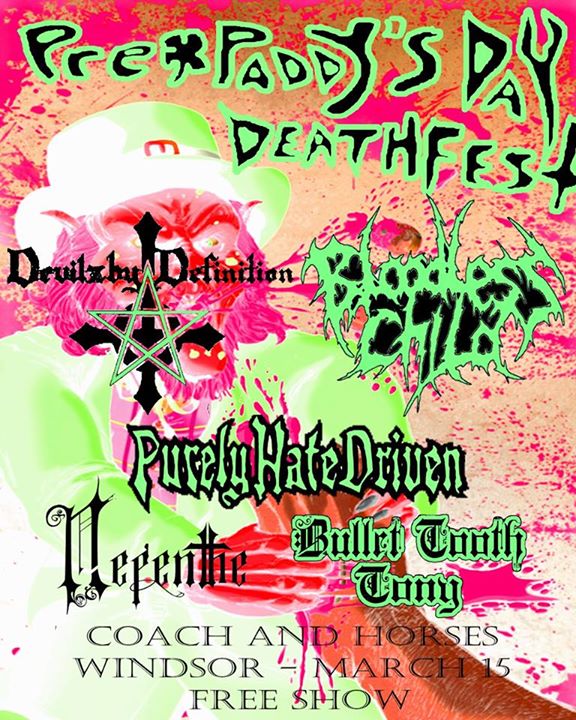 What are you doing for St. Patrick's Day? Drinking with your friends? Working? Nothing, because you don't want to be hungover for work the next day?
FUCK THAT NOISE! Come to the Coach Saturday before St. Patrick's Day, (the 15th) to party with all of your local friends and bands. We have an extremely over packed set which means it's going to be awesome! AND IT'S FREE WEEEEEEEE
UPDATE: Well apparently it's Tony Isaac AND Valtyr Hymirrson (Geoff Haynes)'s birthdays on/around St. Patrick's Day, so come get wasted with them and celebrate the anniversary of their eruption into this world! From a vagina!
First band starts at 10:30pm sharp, so be there early. Each band has only a half hour set due to the packed set, but again it's going to be fucking awesome so fuck it.
10:30 – 11:00 : BULLET TOOTH TONY
11:15 – 11:45: Nepenthe
12:00 – 12:30: Purely Hate Driven
12:45 – 1:15: Bloodless Child
1:30 – 2:00: Devilz By Definition
Location
The Coach & Horses
156 Chatham Street West
Windsor, Ontario