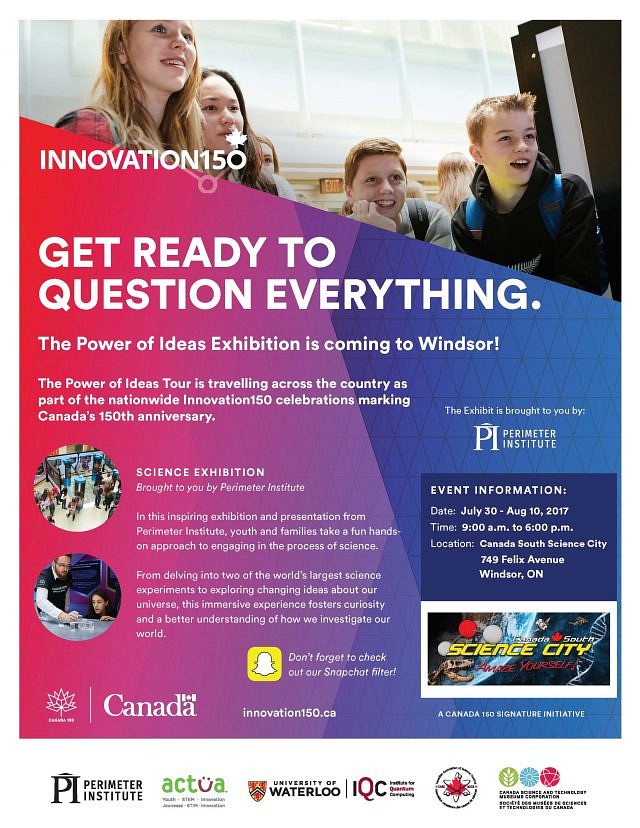 The Power of Ideas Exhibition is coming to Windsor!
The Power of Ideas Tour is travelling across the country as part of the nationwide Innovation150 celebrations marking Canada's 150th anniversary.
In this inspiring exhibition and presentation from Perimeter Institute, youth and families take a fun hands-on approach to engaging in the process of science.
From delving into two of the world's largest science experiments to exploring changing ideas about our universe, this immersive experience fosters curiosity and a better understanding of how we investigate our
world.
Location
Canada South Science City
749 Felix Avenue
Windsor, Ontario