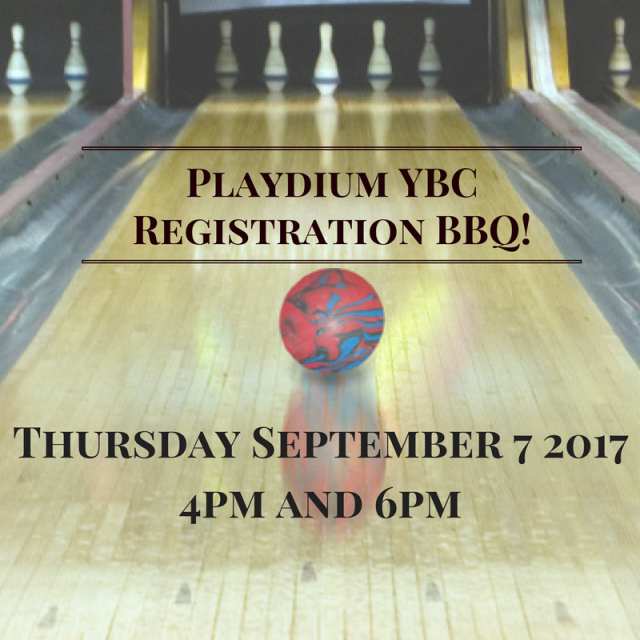 Playdium YBC is looking for new bowlers ages 3-19 and will be hosting a registration BBQ on Thursday September 7th at 4pm and 6pm. There is one hour of free bowling and a bbq. There will also be a draw for all new bowlers.
Checkout the Playdium YBC Facebook page for more info!
To register for this event please head to the Playdium Facebook Page and and click going on the event page for the time slot you can attend so we know how many kids will be attending.
Location
Playdium Lanes
4985 Wyandotte St E
Windsor, Ontario