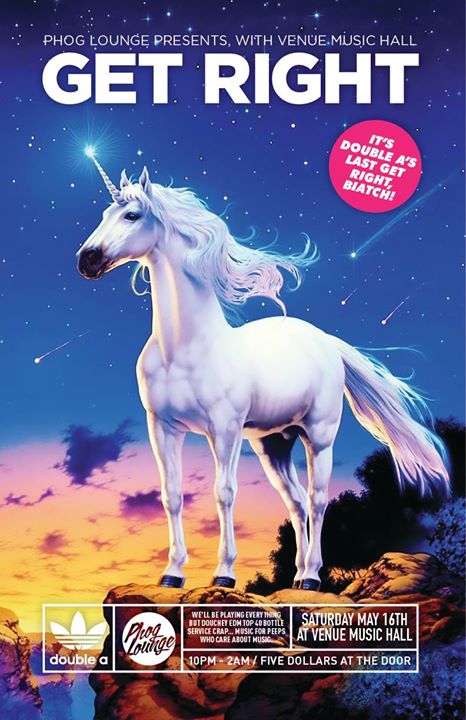 From DJ DOUBLE A:
"Phog Lounge and I have teamed up with Venue Music Hall to put together a larger venue for the last Get Right, and we're doing it on a Saturday, May 16th… Lots of room, boomin' sound system… Heyo!"
It's a sad reality, Windsor, but DJ DOUBLE A is moving at the end of May, and this is his last Get Right.
$5 to experience his gargantuan talent at a nice big spot, with a STUNNINGLY killer sound system.
It'll be a dance party we won't soon forget.
Location
Venue Music Hall
255 Ouellette Avenue
Windsor, Ontario