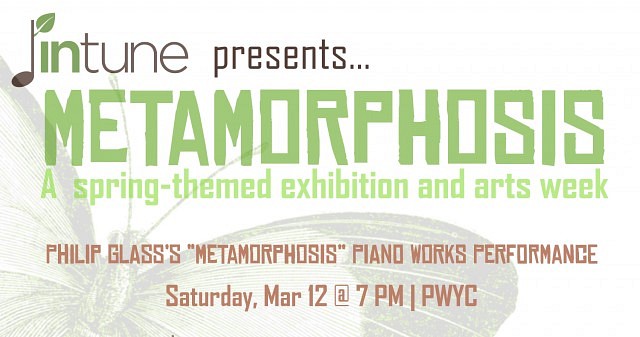 The closing event to InTune's METAMORPHOSIS arts week at Artspeak Gallery!
Watch art and music come together in this captivating event held by Senior InTune piano students as they perform a movement of Philip Glass' Metamorphosis and display an accompanying piece of art inspired by their movement. The showcase will be followed by a closing reception. Don't miss your last chance to view the gallery!
Spaces are limited, so arrive early! See you there.
Location
Artspeak Gallery
1942 Wyandotte Street East
Windsor, Ontario