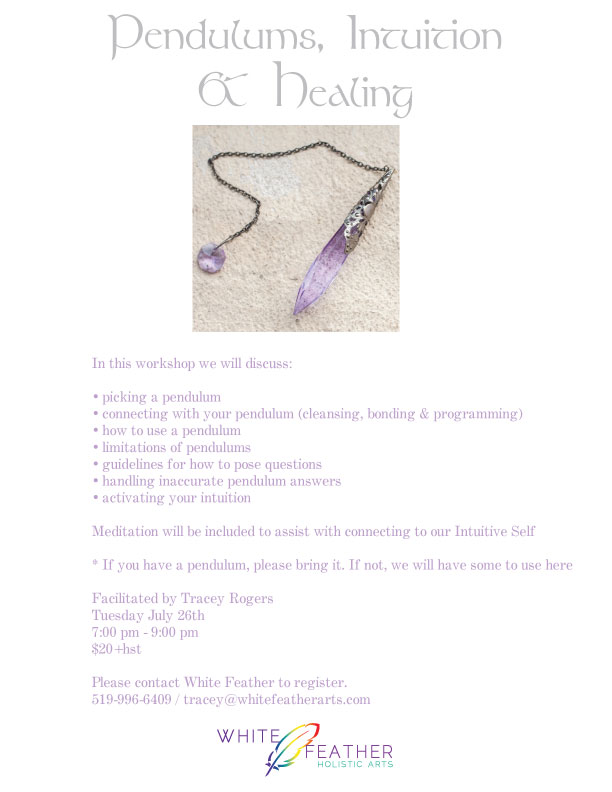 Pendulum, Intuition & Healing
Facilitated by Tracey Rogers
In this workshop we will discuss:
• picking a pendulum
• connecting with your pendulum (cleansing, bonding & programming)
• how to use a pendulum
• limitations of pendulums
• guidelines for how to pose questions
• handling inaccurate pendulum answers
• activating your intuition
Meditation will be included to assist with connecting to our Intuitive Self
* If you have a pendulum, please bring it. If not, we will have some to use here
Tuesday July 26th
7:00 pm – 9:00 pm
$20+hst
Space is limited. Please contact White Feather Holistic Arts via email, phone or in person to register. Unfortunately, only clicking "attending" on the Facebook event is not an accurate way for us to keep track of everyone.
White Feather Holistic Arts
1350 Ottawa St.
519 – 996 – 6409
[email protected]
Location
White Feather Holistic Arts
1350 Ottawa Street
Windsor, Ontario