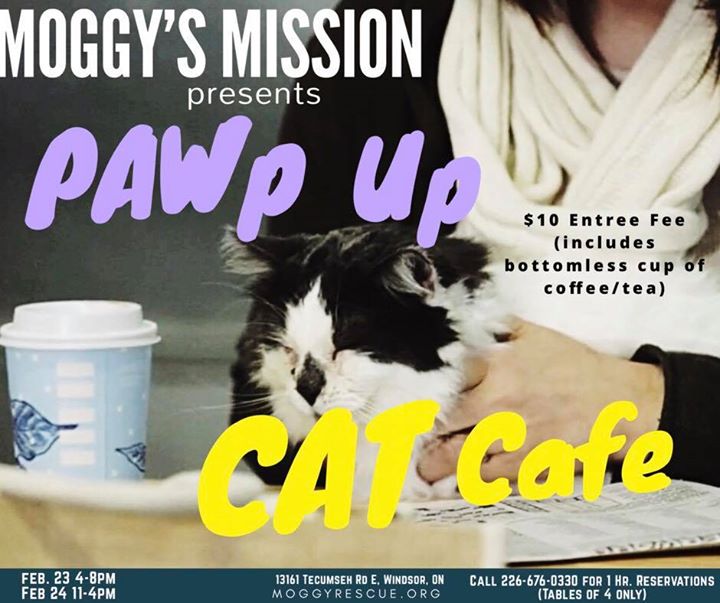 Our cafe was a HUGE success this past weekend and we can't thank our supporters enough. Because of the compassionate people like you who came and enjoyed, we are bringing back the PAWp Up CAT Cafe. We will be holding the event the last weekend of February.
Friday, Feb. 23rd from 4:00-8:00 PM (Ages 16+)
Saturday, Feb. 24th from 11:00-4:00 PM (Family Friendly)
We are offering 1 hour reservation slots for tables of 4 (only). Entrance is on a first come first serve basis.
For $10, enjoy a bottomless cup of coffee or tea among our rescue cats for up to 1 hour!
Call 226-676-0330 to reserve. (Reservations not necessary).
(Please note, we are a volunteer run program with limited space and funding. We will try our best to accommodate all interested participants.)
Location
Moggy's Mission
13161 Tecumseh Rd E
Windsor, Ontario