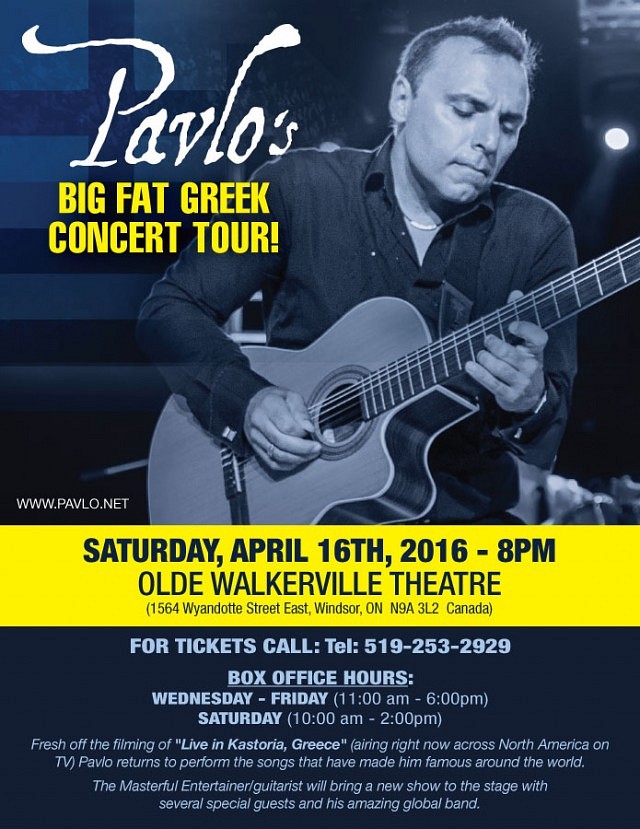 For being all instrumental, Pavlo's Mediterranean music speaks for itself.
In his 9th album,"Six String Blvd" Pavlo incorporates the world's most exotic instruments into his classic Mediterranean sound. Influenced by his travels, you will be captured by the Chinese Ehru; the Portuguese Guitarra; the Arabic Flute; the Indian Sitar and of course the Greek Bouzouki.
Fresh off the filming of "Live in Kastoria, Greece" Pavlo returns to perform the songs that have made him famous around the world. This Masterful Entertainer/guitarist will bring a new show to the stage with several special guests and his amazing global band.
Location
Olde Walkerville Theatre
1564 Wyandotte Street East
Windsor, Ontario